If the software is installed to a different drive letter than the previous year, or you have a backup of the UTS folder in a different location, you can tell the software which drive letter to look under.
(You can do the same below when installing the software for the first time and running the Setup Assistant)
To do so:
Sign in as the Admin user and open the Tools menu.
Select Carry Forward... at the bottom of the list, then Prior Year Data.
Under the first drop-down menu, select the drive letter you have the prior year's software/files located.
From here, you can proceed through the carry forward process like normal by selecting the Carry Forward Taxpayer Data button.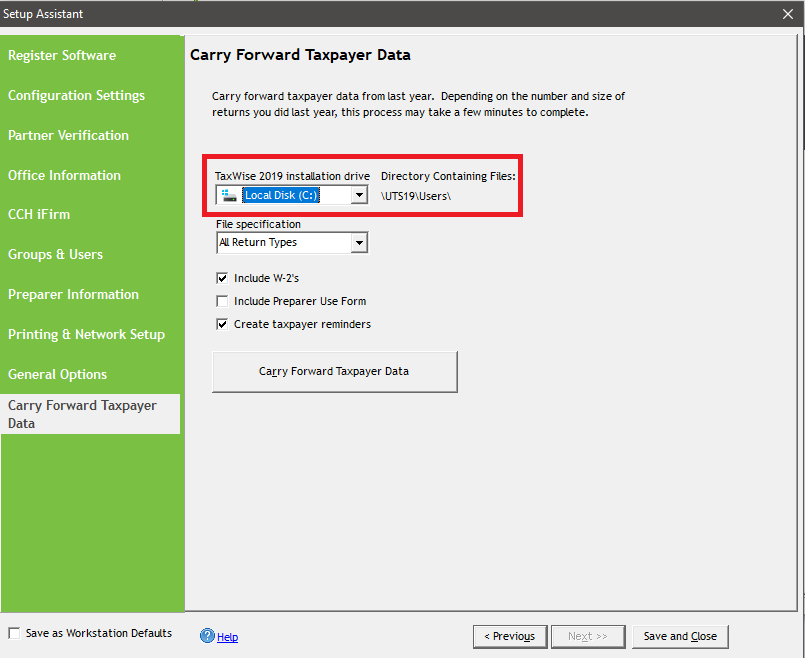 Solution Articles:
Carryforward Taxpayer Data - VIDEO INCLUDED