Carrying forward your clients is an important part of transitioning from one tax preparation year to the next. This process will move your returns or other additional information at your discretion. Follow the steps below to bring your information from last year to the current year.
Open your UltimateTax program and sign in as Admin. Once you've signed in, go to Tools at the top of the screen and find Carry Forward...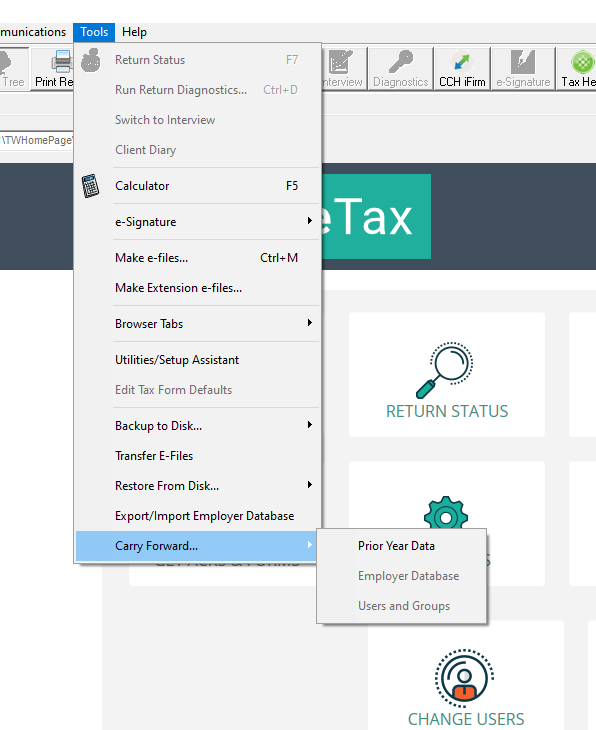 When you hover over Carry Forward... you will get three options:
Prior Year Data - This option will bring forward your returns and tax form defaults from last year
Employer Database - This option will bring forward EINs of employers you've saved from the prior year
Users and Groups - This option will bring forward any users you've created and any groups you've assigned them to.

If you choose the Prior Year Data option, you will then get to choose if you want to carry forward specific returns or all returns.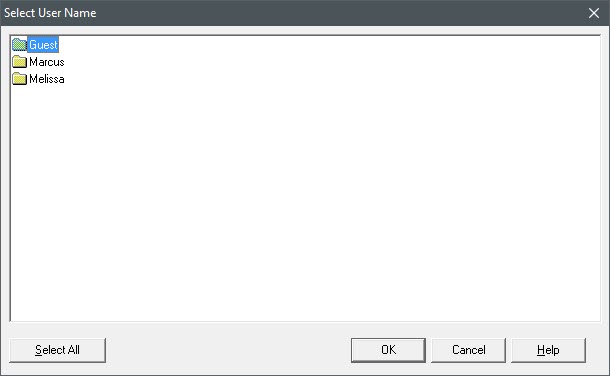 From this screen, you can choose which users to open and view their created returns. You may also click the Select All button in the bottom-left corner of the screen to automatically bring forward all returns found in all user folders. Once the process has finished, you will receive a prompt letting you know that it has. Now to open your carried forward returns, you will need to click the Change Users button and log in as a Guest.
Click Start New Return, and then type in the SSN of one of the returns you carried forward. If entered correctly, you will be prompted with a message informing you that "Carryforward data exists. Load it?" Click Yes.
This is applicable for all current years of the UltimateTax Desktop software.
Solution Articles:
Carryforward for Online - VIDEO INCLUDED