To get a custom list of customers, you can:
Go to last year's program, Desktop
Go to the Open Returns - Return List
Click Column Options
Add Created and whatever columns you may want
Then click Export at the bottom right.
This should export a CSV so you can do what you want with the list.
This is the best way to get the customer list out of the desktop system.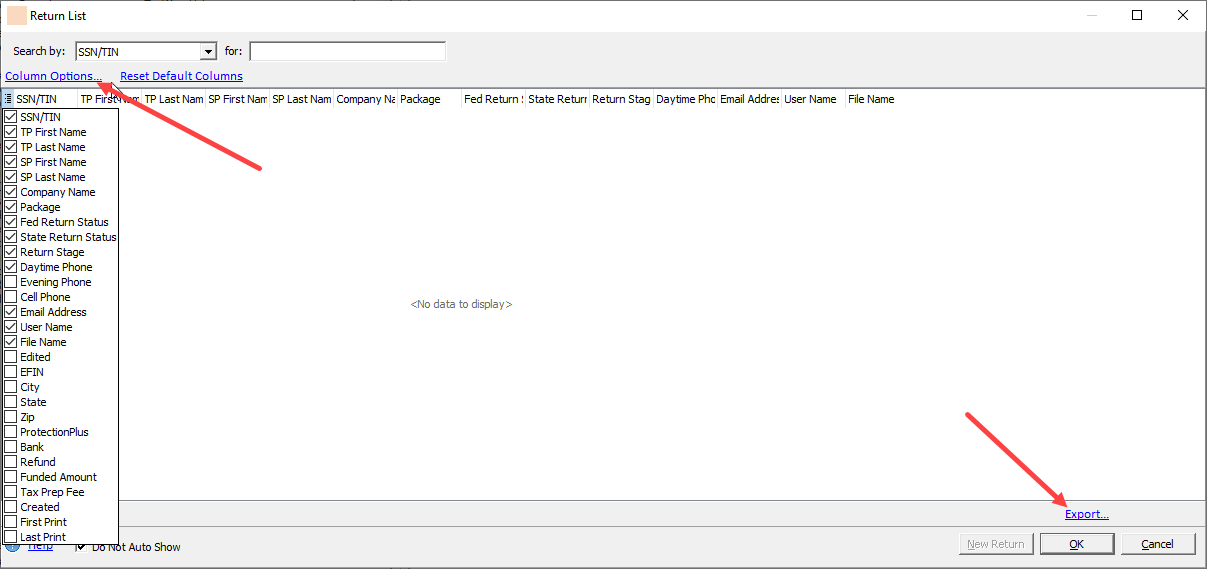 Solution Articles:
Using Return List for Customized Reports