Moving the entire program from one computer to another may sound like a hassle, but it's one of the easiest processes you could do with our software.
To begin, you will need a flash drive with sufficient space to move the software and any additional years. Generally, a 32GB flash drive would be enough for quite a few years. Keep in mind the demand in space also depends on the number of returns you have prepared.
With the flash drive plugged into your PC, right-click on your Start Menu and choose File Explorer.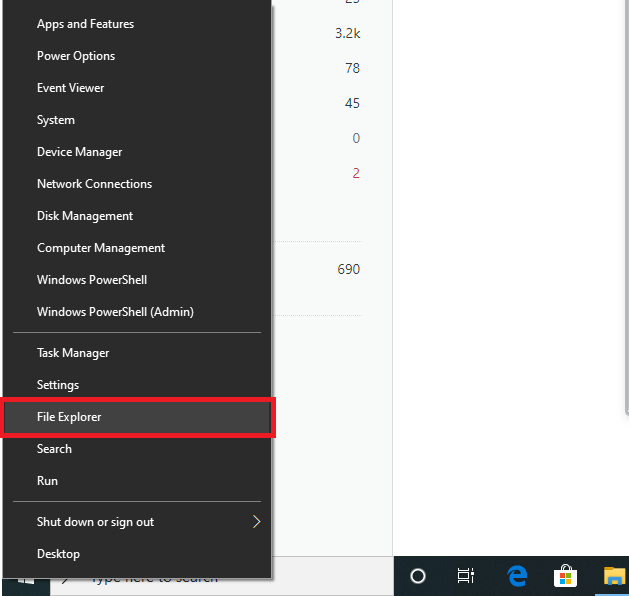 After you click File Explorer, click This PC on the left side of the window and double-click OS (C:) if this is where your software is located.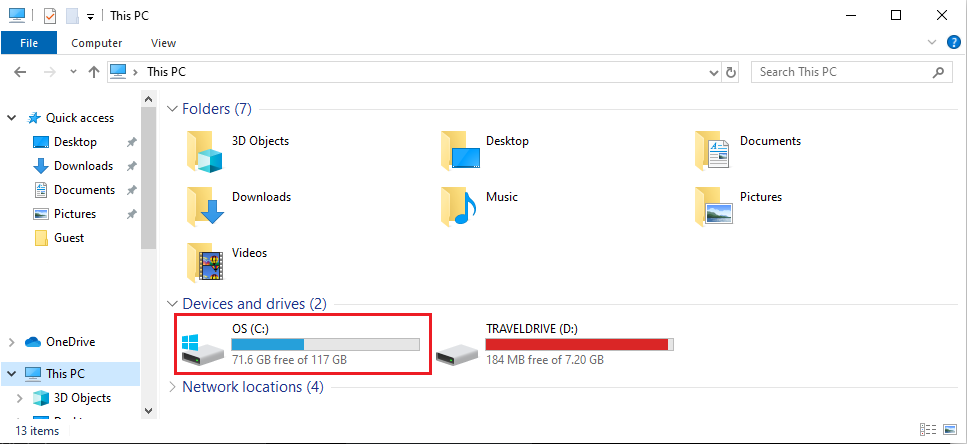 From the following screen, you should find your installed programs. They will be named UTSXX, where XX is the year of the installed software. For example, the 2019 program will be stored in the UTS19 folder. Right-click the folder you wish to move and click Copy. Now click This PC on the left and then double-click the flash drive that you plugged in. In our case, it is the TRAVELDRIVE (D:).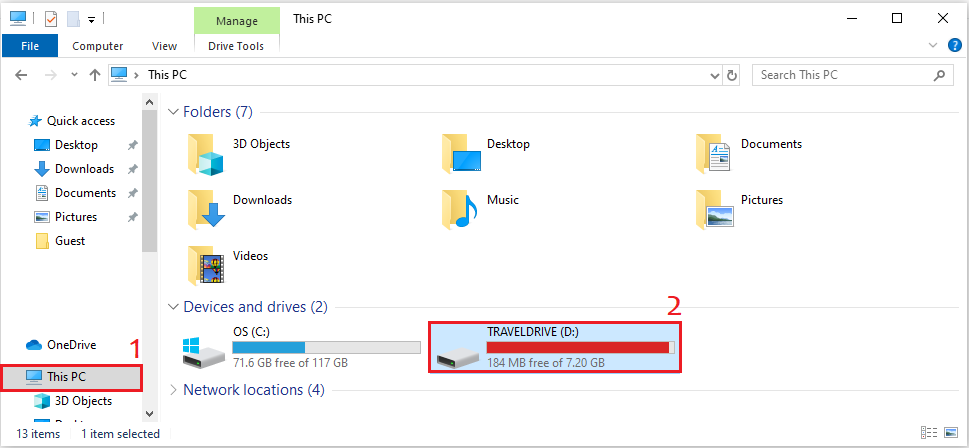 On the flash drive's screen, right-click in any space and click Paste. This will begin moving the software onto your flash drive and may take a few minutes.
On the computer you are moving the program to, you will do this in reverse. Right-click the UTSXX folder from the flash drive while it's plugged into the new computer and select Copy. Then navigate to the OS (C:) of the new computer, find an empty spot, and Paste the folder in.
To install the software after moving it, open the UTSXX folder while it's on your new PC and find another folder labeled TWTECH. Within this folder is a setup.exe file. Double-click this to begin installing the software on your new computer.
If you have any issues doing this, please reach out to our support team for assistance.
Solution Article:
System Requirements for UltimateTax Desktop