Once you have completed a return and are ready to E-File, a couple of steps will need to be done before it's off to the IRS or the state.
The first thing that will need to be done is Diagnostics. This feature scans the return and ensures there are no outstanding issues with it or that something is not blatantly missing. Now, it's not a catch-all and won't pick up on everything in the book, but it will give you a solid baseline with errors that are displayed, along with warnings for things that could be a potential issue down the road.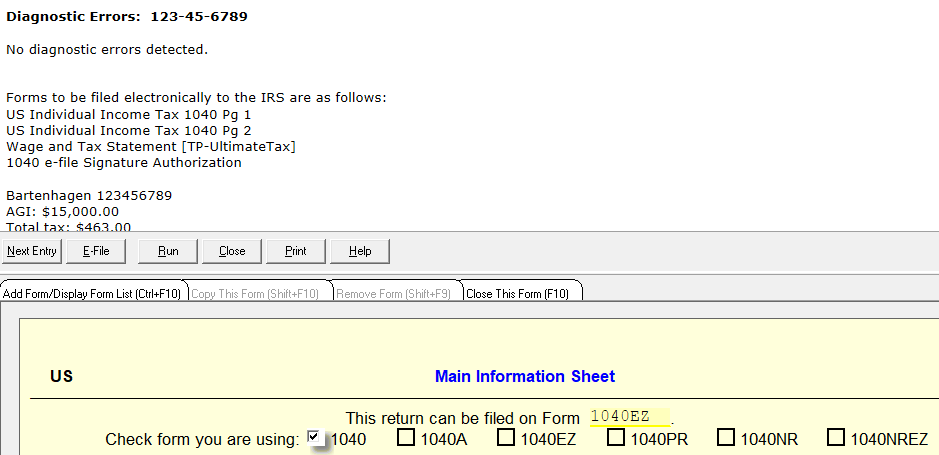 Once you have completed Diagnostics and it states No Diagnostic errors detected, an E-file button at the bottom of the window will become available for you to click. Doing so will show another window to allow you to choose the Federal return, state, or both depending on what is in the completed return. After this, you will be prompted with a message stating the following: "Electronic return is created and stored on disk."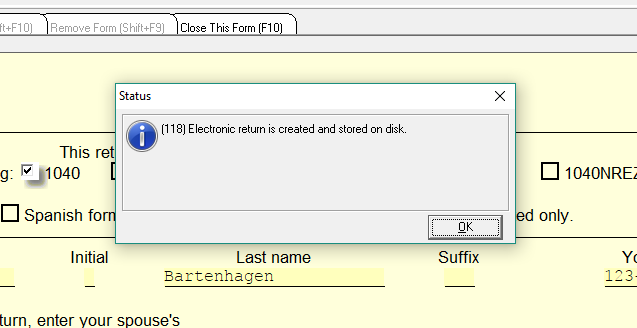 What this message means is an E-file was created but not sent yet. What will need to be done is to navigate back to the program dashboard by closing the return, then selecting the Send Returns button. This will open a list showing you all of the E-files that have been created and are waiting to be sent off. Please see this article here if you see a lock on the state return listed. Just check the returns you wish to send, and then select the Send button.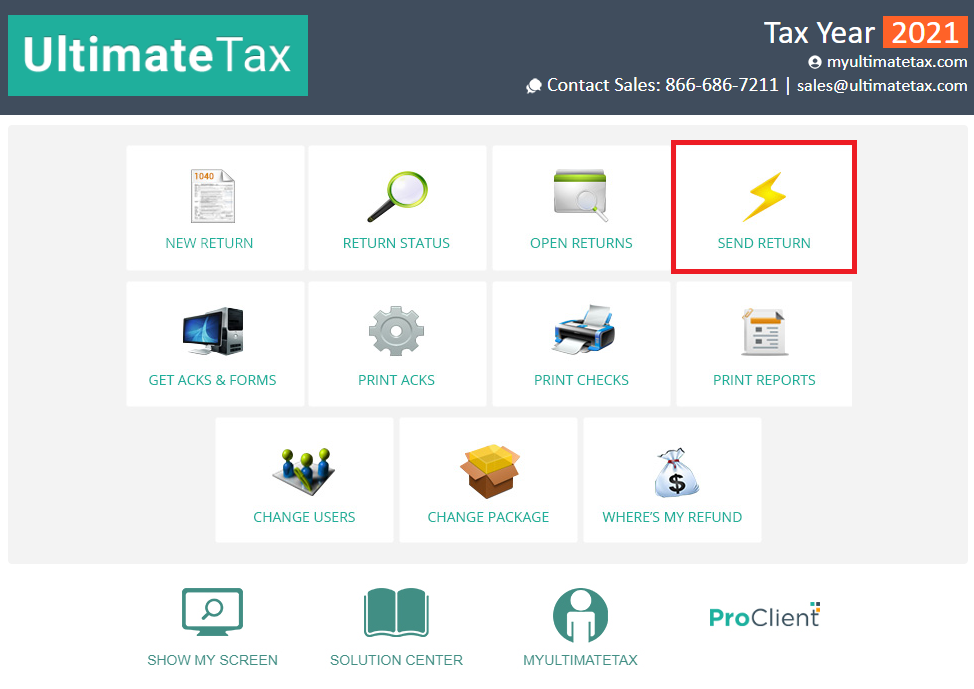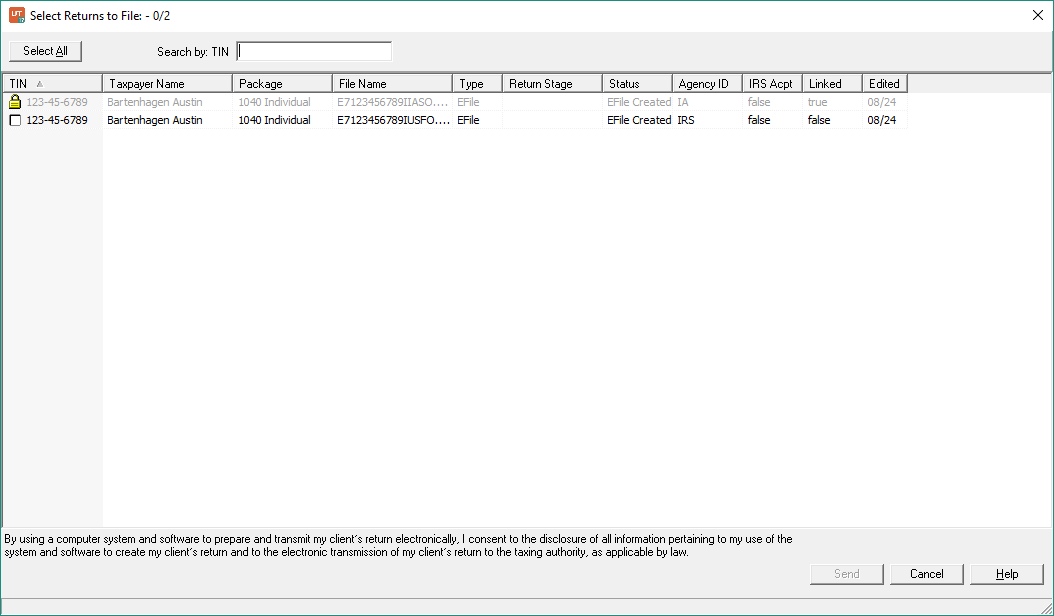 After doing so, a Submission Report will display, showing you want is being sent with this transmission. You can choose to save or print this report for your records if you please.
Solution Articles:
How to e-File in UltimateTax Online - VIDEO INCLUDED
Diagnostics Tool - VIDEO INCLUDED