When a password for an account is entered incorrectly multiple times, the account can be locked and will deny any further attempts at logging in. Your ADMIN user can remove this lock from a user account with ease.
Sign in as ADMIN and select TOOLS at the top and select UTILITIES/SETUP ASSISTANT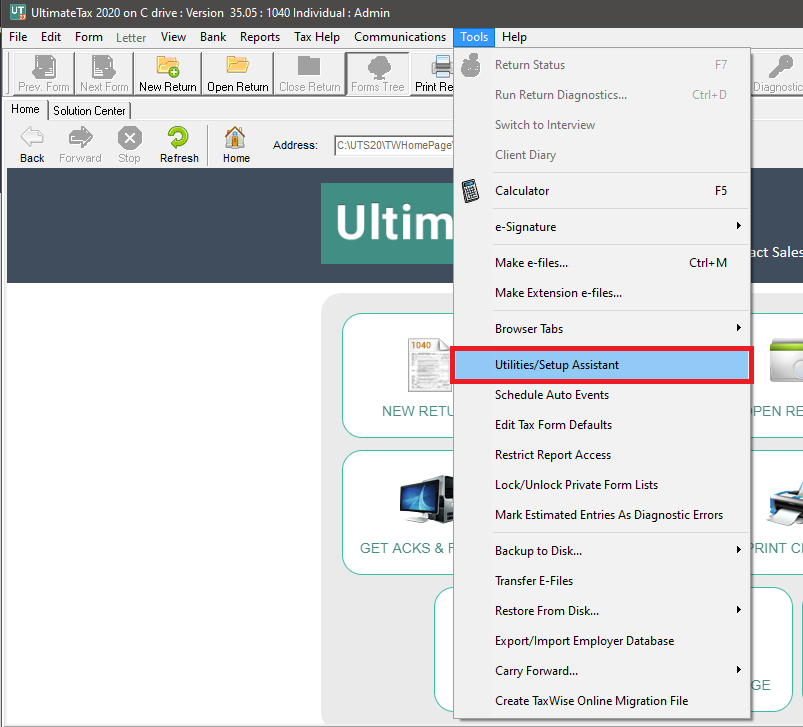 Then from the next window, click SETUP and then select SETUP ASSISTANT. This will open up your Setup Assistant. From here, we want to select GROUPS & USERS on the left to open our user management window. From here, double-click the user you would like to edit to open their user details.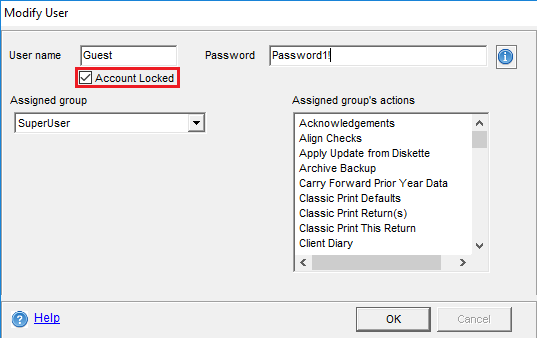 Find the ACCOUNT LOCKED box in the top left and uncheck it. Verify the password and then click OK. Ensure you click SAVE & CLOSE on your way out.
This applies to 2014+ years of the UltimateTax software.