To add a Client Letter to your return:
Navigate to Form>Add Forms/Display Forms List.
In the search box, type: Letter
Double click the highlighted form to add it to the return.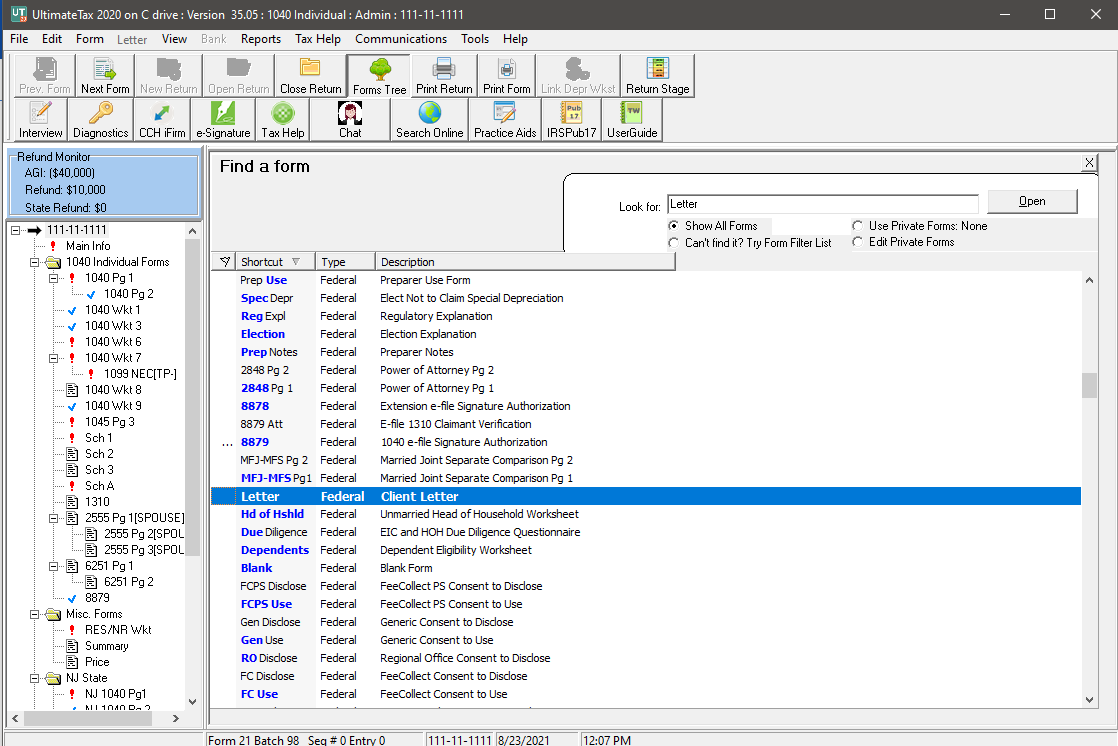 You can also change the type of letter in the return by opening the letter in the return and then going to "Letter" at the top of the page. Select Open to change it to a different letter type. Note: the Letter drop-down menu will be grayed out unless the Letter is added, selected, and open in the return.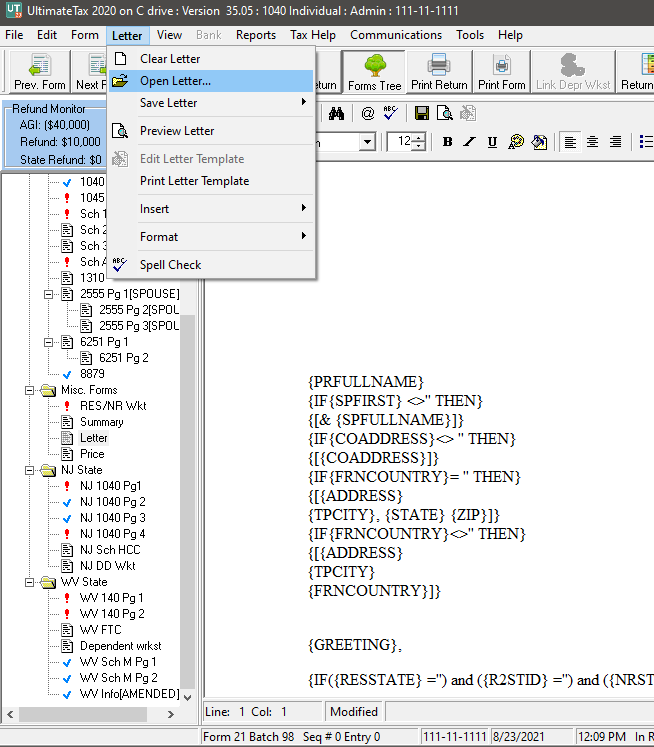 Here you will be able to choose from a list of pre-created letters in the software. These will automatically generate the information in them based on the information that is entered in the return.
Solution Articles:
Client Diary
Client Letters with Templates to use