The Solution Center, by default, is set to show up every time you click the tab in the software called "Solution Center."

It is treated as a browser, so if you visit another page on the tab and click the "Home Tab" to go back to the software, your Solution Center page will not automatically come back up.

To Fix this, simply press the "Home" button located above the browser page.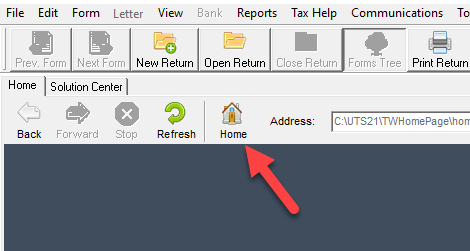 This information applies to all years of the UltimateTax software with the Solution Center tab.