1120
What is the form used for? Corporation Income Tax Return to report the income, gains, losses, deductions, credits, and to figure out the income tax liability of a corporation.
Is the form Supported in our program? Yes, 1120 is supported in the UltimateTax.
How to access the form: to access the form, you will need to change the package in the Business software and then start a New Return in the 1120C Package.
Limits to the form: This form cannot be copied
Solution Articles:
E-filing 1120S, 1120C, and 1065 extensions
1120S S-Corporation Income Tax Return
Adding a state into a 1065/1120 return
IRS Publication: https://www.irs.gov/forms-pubs/about-form-1120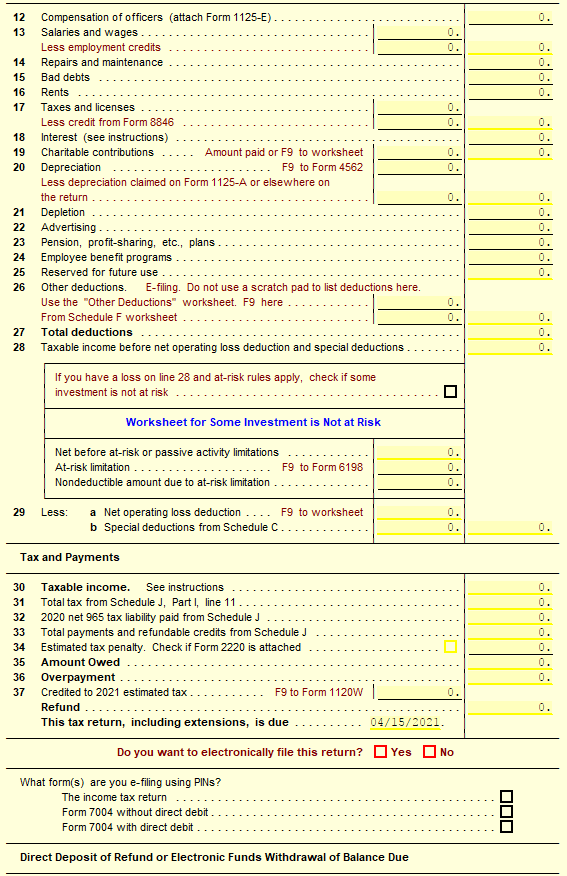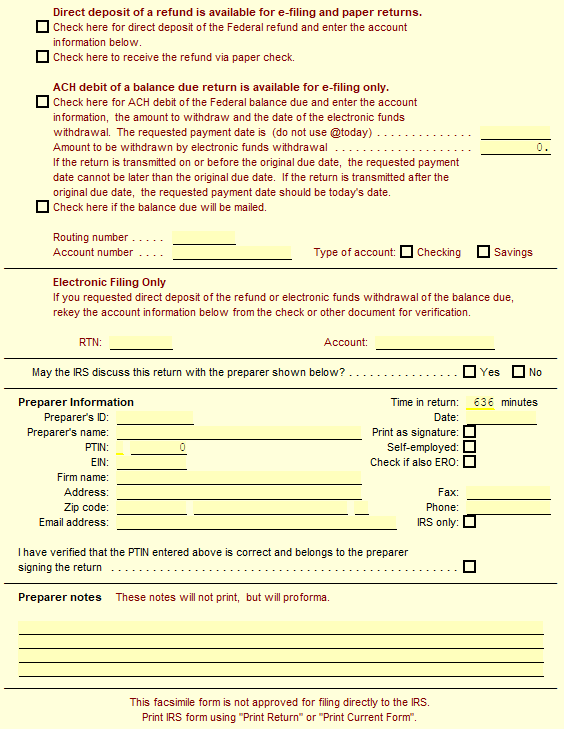 For further information, see IRS Pub
https://www.irs.gov/pub/irs-pdf/i1120.pdf