This issue often occurs when Google Chrome is in use, and your Popup Blocker is enabled. UltimateTax Online uses a popup to open your PDF printout in another tab. You can enable popups for this website only by following these steps-
When attempting to print your return/form, after clicking Print to PDF, a notification will pop up in your address bar that reads Pop-Up Blocked. You can click the following symbol to open the Popup Blocker settings.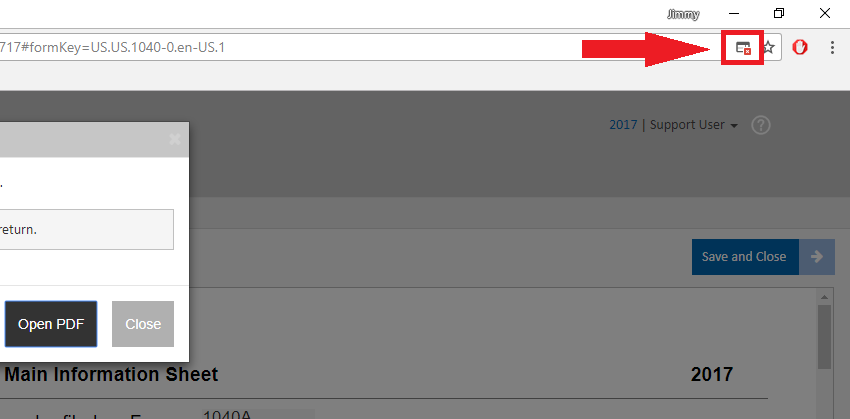 After opening the settings, you will have a bubble that reads Always allow pop-ups from https://online.ultimatetax.com. Select this bubble and click Done.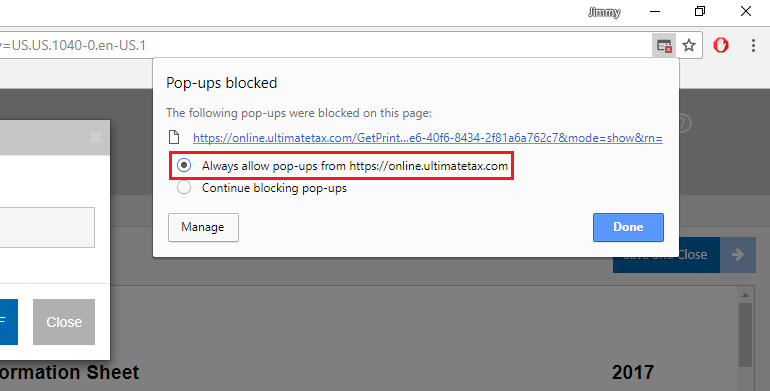 You will then simply need to reattempt printing the return, and you should see a new tab open with a copy of your return when you click Print to PDF. You may need to refresh the page to apply the changes.
This information is good for all years of UltimateTax.