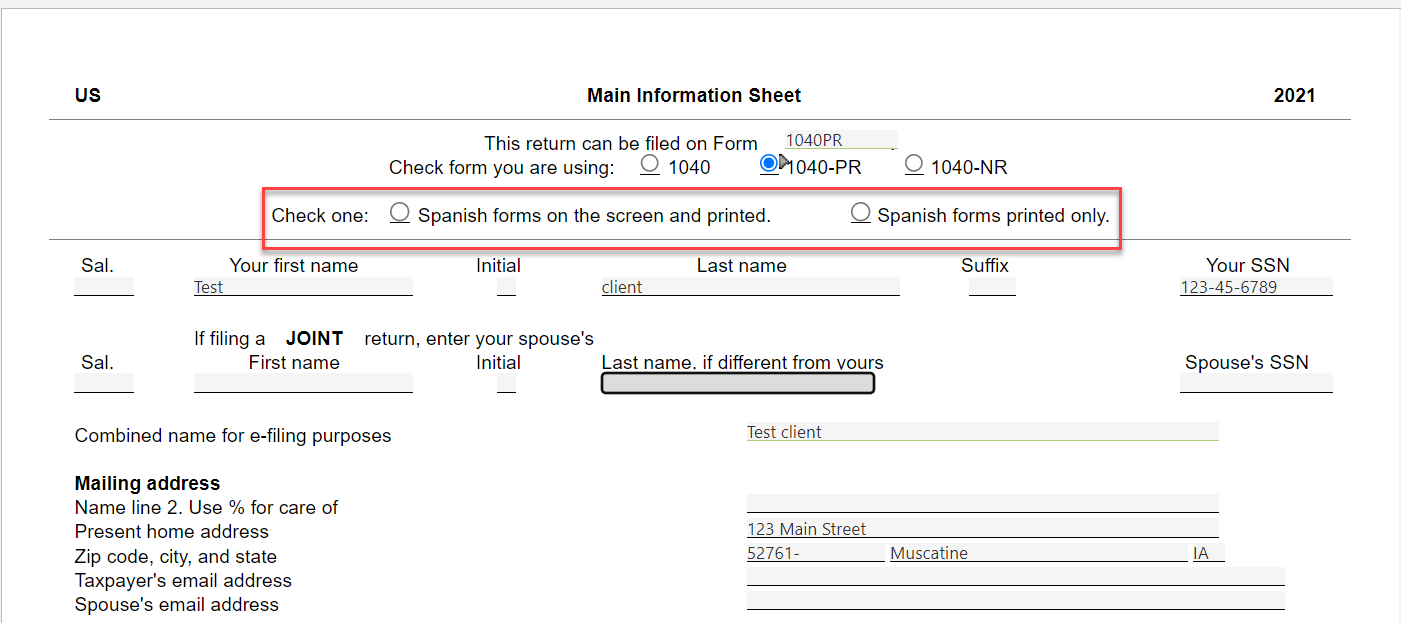 To print Spanish forms, simply check the appropriate box at the top of the Main Info form. Choose Spanish on-screen and printed or Spanish, printed only. After selecting one, press F10 or click the Up One Level icon, and then go back to the forms.
Note that not all forms are available in Spanish.
Note: For UltimateTax 2000 and earlier, we have a few forms that are printable in Spanish: 1040 pages 1 and 2, EIC worksheet, and Main Info sheet. When you print the return, as usual, the Spanish forms are not printed automatically because we did not do those forms as laser forms in 2000. Instead, you must right-click each open form (1040, EIC worksheet, or Main Info) and then select Print Screen Image to print the Spanish forms one at a time.
This information is good for all years of UltimateTax.