If you want to setup a signature pad to work with UltimateTax Online's E-signature feature, follow the steps below to get it up and running.
Note: Please keep the following requirements in mind for using signature pads with UltimateTax Online
Browser Requirements:
IE9+
Edge
Firefox 3+
Chrome
Safari 3+
Microsoft .NET Framework Requirements:
Microsoft .NET Framework 4.5.2
Signature Device Requirements
The LocalSign plugin for AssureSign is designed to work only with a supported signature device. LocalSign currently supports the following device models:
Wacom
STU-300
STU-500
STU-520
STU-430
STU-530
Topaz
SigLite 1x5 (non-LCD) - ex: ,,,,,,dT-S460
SignatureGem LCD 1x5
SignatureGem LCD 4x3
Signatures pads through UltimateTax are only supported on Windows based machines due to the requirements of the external plugin needed.
Make sure your signature pad of choice is connected to your PC before starting this process. If your signature pad requires additional software or drivers to operate, please make sure those are downloaded before continuing.
Once your signature pad is connected to your PC. Navigate to this site and download the file from the link highlighted in the picture below:
This file downloads as a .zip file, which will need to be extracted. You can do this by right clicking the file and selecting Extract All.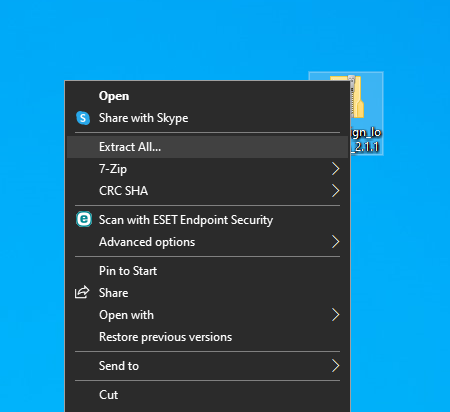 Once the file is extracted, open the contents of the newly created folder and run the setup file. you will want to follow the on screen instructions to install the plugin to your PC.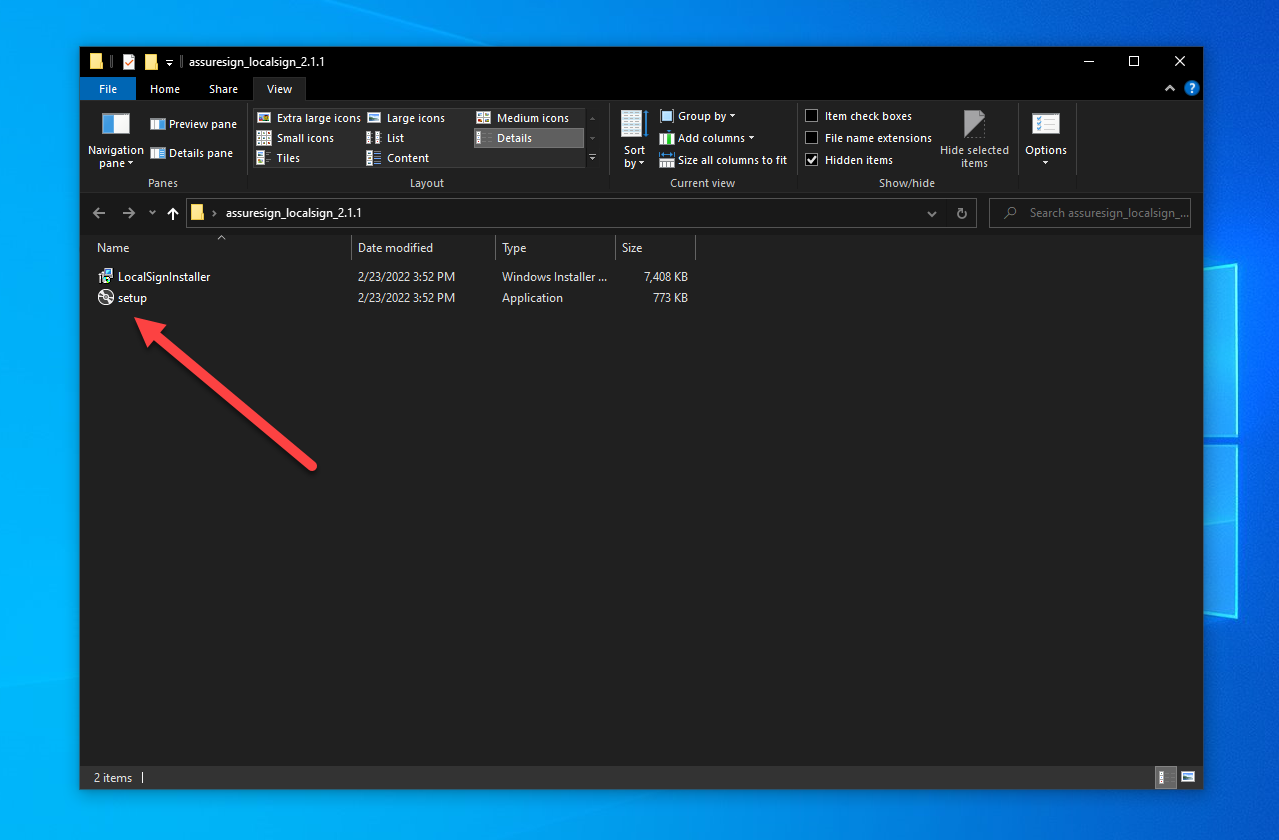 When it is installed, you should be seeing a window like the one below.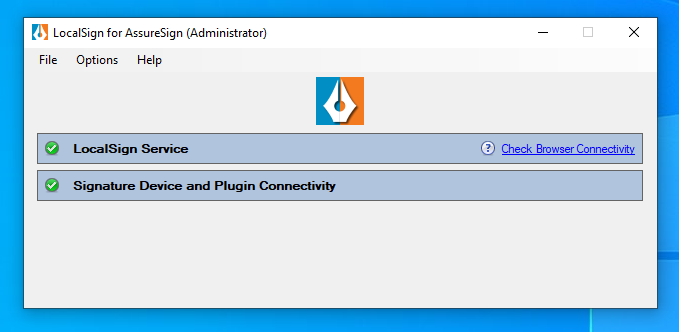 To test and make sure the plugin is working with your browser, click "Check Browser Connectivity" which will open a window in your default browser and display a "Connected" message in a green banner if successful.
After this is done, you can now start using your signature pad with UltimateTax online! Do do this, you will need to use the On Preparer's Device option. This will open a link to the signing site in which the signature pad can be used when the field appears to capture the signature. (Make sure to click on the field for the signature before your taxpayer tries to use the signature pad.)
NOTE: LocalSign for AssureSign needs to be actively running in the system tray in order for the capture of a signature to work through UltimateTax.