1041V
What is the form used for? Using Form 1041-V allows us to process the payment more accurately and efficiently. We strongly encourage you to use Form 1041-V, but there is no penalty if you don't.
Is the form Supported in our program? Yes, the 1041-V is supported in the UltimateTax.
How to access the form: To add the Form in the program, you go to add form in the look for box type 1041-V.
Limits to the form: This form cannot be copied.
Solution Articles:
1040V - Federal Tax Due Payment Voucher
1041 - U.S. Fiduciary Income Tax Return
Common uses of the form: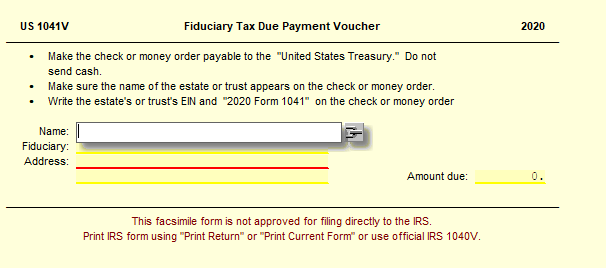 For further information see the publication. https://www.irs.gov/pub/irs-pdf/f1041v.pdf