Resetting your customer portal password can be done quickly. Head to MyUltimateTax and just follow the steps below:
1. On the login screen, select the Forgot Password option at the bottom.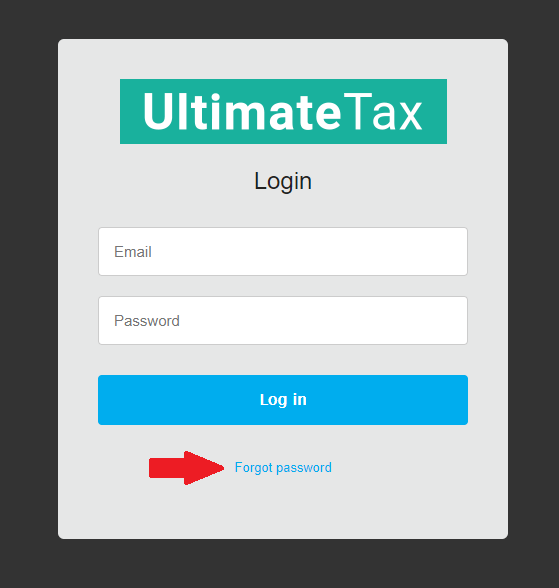 2. Enter the email that is associated with the MyUltimateTax account and select Send.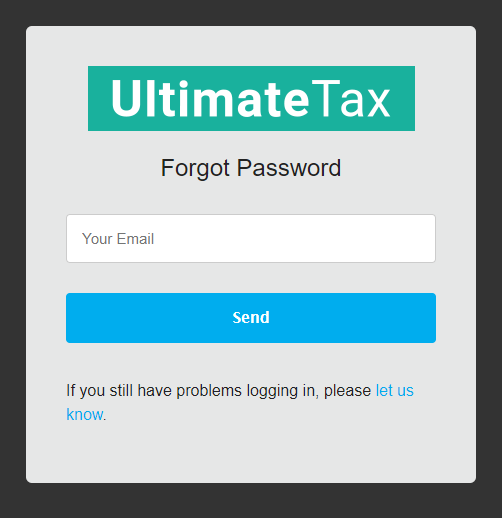 3. An email will be sent with a link to follow to reset the password. By following this link, you will be able to enter a new password and sign in.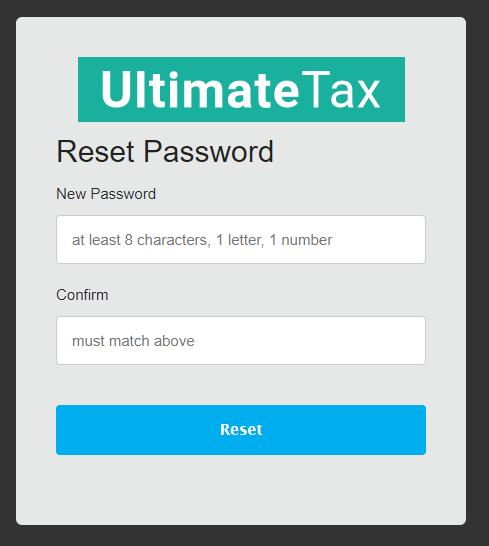 4. Once you have set a new password, use this new password to sign in at the login screen.
And that's all there is to it! If you ever run into issues resetting your password, please feel free to contact the support team for assistance.