When running diagnostics for an 1120 return, you may be prompted with the following error:
"On 1120 page 5, the schedule M-1 write-in entries for lines 4, 5, 7, and 8 require a statement if an amount is present."
This means an amount is listed on one of those lines, but a statement is missing for one or more. To resolve the issue, do the following:
1. Go to Form 1120C.
2. Select Pg. 6.
3. Right-click on either Line(s) 4, 5, 7, or 8 entry field(s) that has an amount and select Link.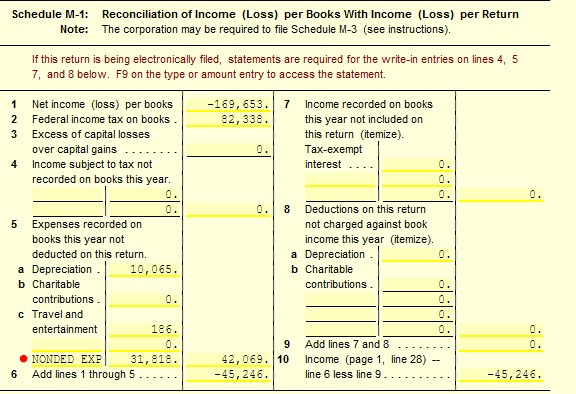 4. Click on the statement form under Create Link to New Form for that particular line. (Example: New Sch M1 Line 5 – Expenses Recorded on Books not Deducted)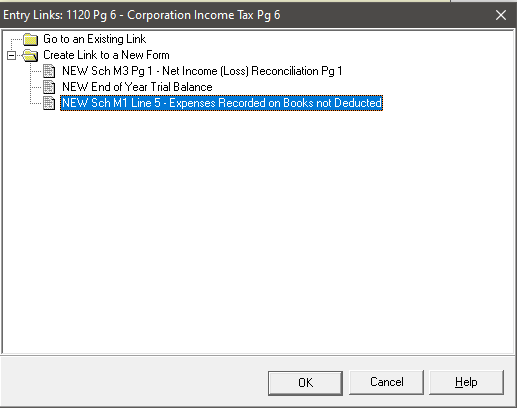 5. Enter the associated Type and Amount in the provided entry fields, which will clear and move the entries on Pg. 6.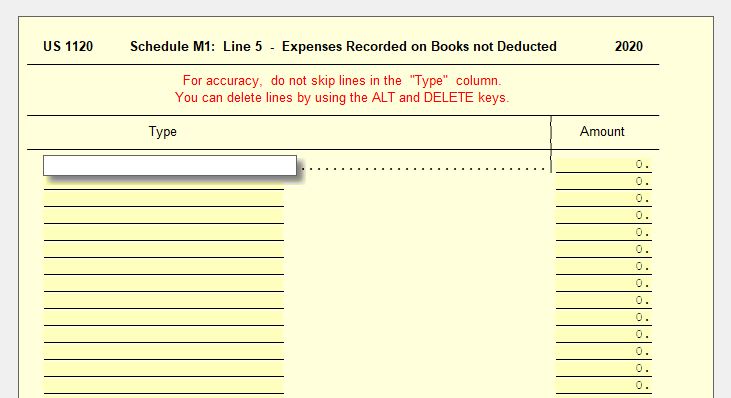 After entering all this information, you should not be prompted with the same Diagnostic Error when running again.