It is important to always be current on your acknowledgements. Receiving these as often as possible ensures that you are staying updated on the statuses of your returns and being informed on any changes as soon as they occur.
You may pull in your acknowledgements at any time while logged into the software by clicking the Acks & Updates button from the launch pad.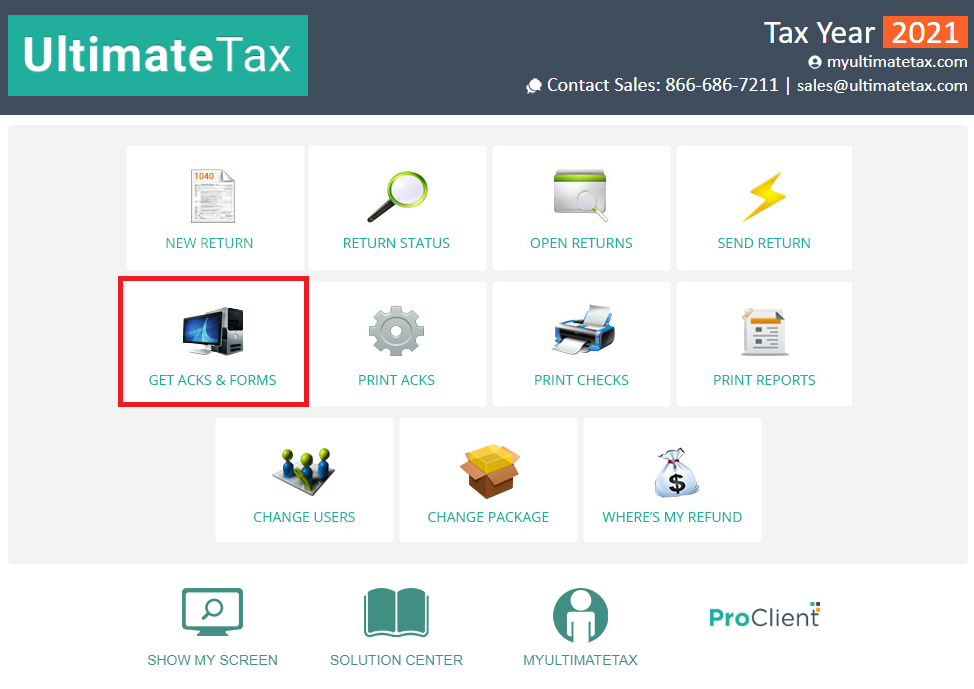 It is recommended that you do this a few times throughout the day, as this not only checks on the status of your returns, but it also updates your forms and state information. If you are not getting updated on your returns, please be sure to try this first.