There is a common error we are seeing when attempting to e-file a NY return. The error states:
The 'http://www.irs.gov/efile:DrvrLcnsAddInfo' element is invalid - The value 'NY' is invalid according to its datatype 'String' - The actual length is less than the MinLength value.
This can be resolved by going to the 4th page of NY 201, then go down to the Taxpayer information section.
Often we see customer's enter "NY" on the line asking for the first three characters of the document ID.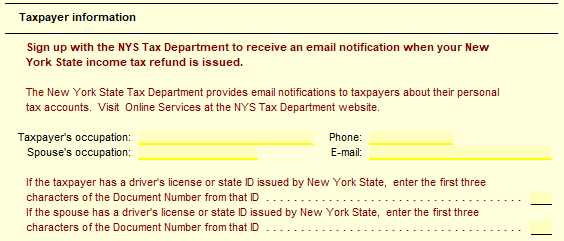 This number can be found on the NY driver's license, a sample is pictured below: