To print client organizers for clients, you will need to use the Ultimate Tax Software for the previous year. The client organizer is not released in the current year software until late in the Fall of that same year, for example the 2014 software's client organizer is released in Fall of 2015.
To access the client organizer go to REPORTS along the toolbar of the Ultimate Tax program and select CLIENT ORGANIZER. There you can select options for the organizers.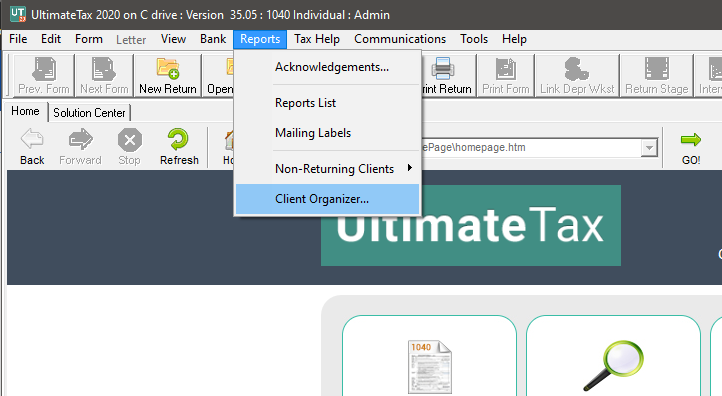 This applies to all years of the UltimateTax software.