The following is a list of steps to get your computer(s) ready for a Network from one of our UltimateTax Technical Support team members. Note: UltimateTax Support will not set up this process for you, please refer to your local network administrator for assistance.
1. Install the software on just the main computer. Provided is a link to videos to assist you with the extraction.
https://ultimatetax.customerhub.net/extraction (Note: 2018 and above do not require this step.)
and the installation process.
https://ultimatetax.customerhub.net/installation
2. Ensure that all computers (that will be part of the network) are connected to the Internet and are of the same network type. Meaning they must all be Hard wired OR Wireless. We do not mix and match network connection types for the reasons stated below. All PCs MUST be on the same Local Area Network, a network setup will not work otherwise!

Note: We here at UltimateTax Tech Support recommend wired networks over wireless due to wireless being a bit more unstable, as a drop in connectivity between the main and workstations during transmission could result in returns not being sent off properly or permanent loss in data/returns.
3. Ensure all computers are on the same network type. This can be changed by accessing the control panel through the windows button in Windows 10 and then selecting the Settings icon.
(As of Jan. 2020, Microsoft will no longer be supporting Windows 7.)
Once we've got the control panel up we'll want to select "Network & Internet" option.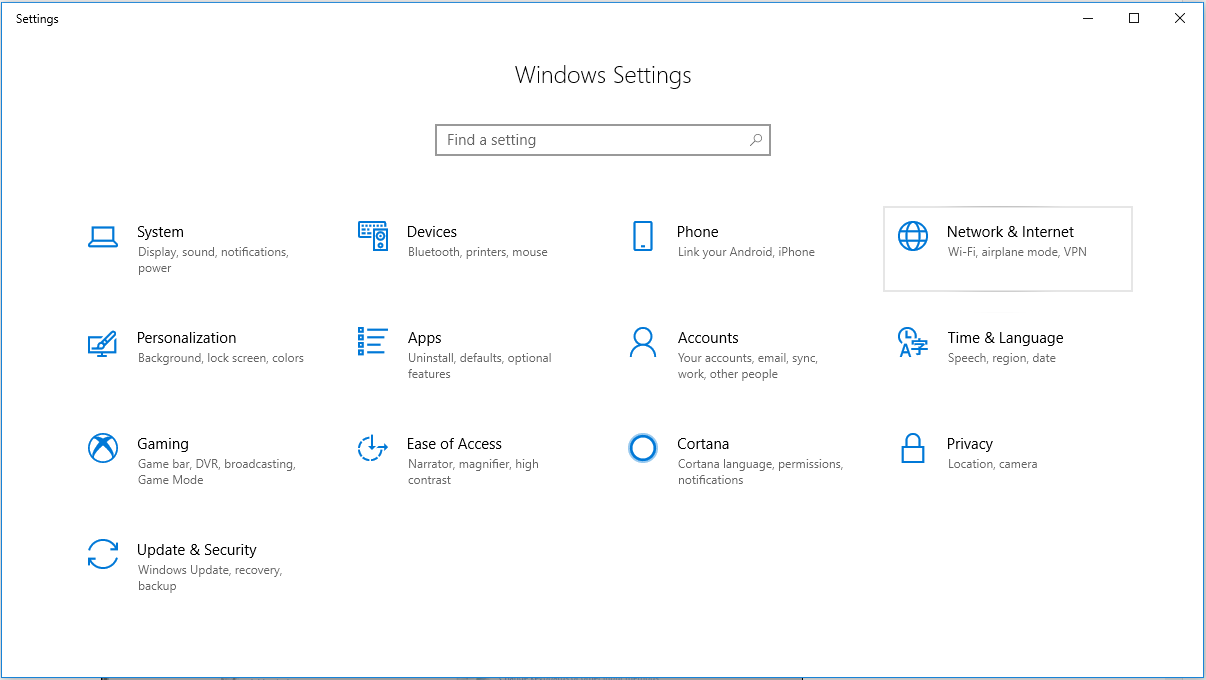 Next we'll select the Sharing Options under "Change your network settings."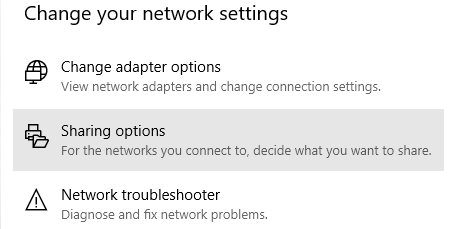 From here you can change the network settings to match the following to ensure seamless connections to other systems.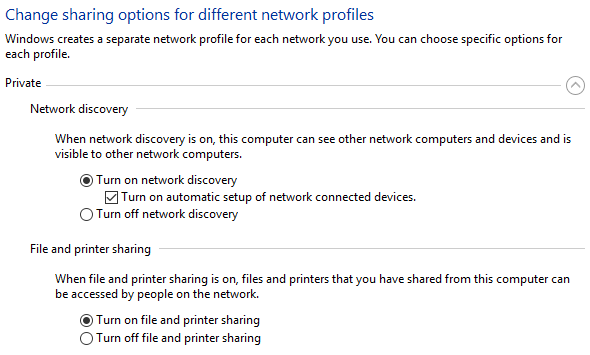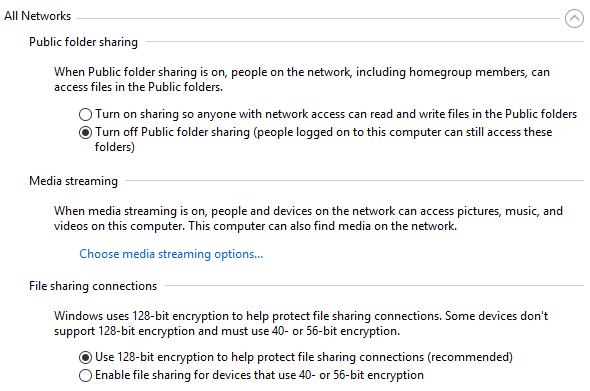 Once the settings have been adjusted to match what shows above, please contact UltimateTax support at 563-387-8900 for assistance with the installation of the software to a network.
This information applies to all years of the UltimateTax software.
Solution Article:
Printer & Network Setup - VIDEO INCLUDED
Installing on a Workstation