The Printer & Network Setup allows you to configure the printer(s) you'd like to use as a default in the software. With various options such as returns, checks, labels, etc. You can also select whether or not the computer is part of a network installation of the software or not.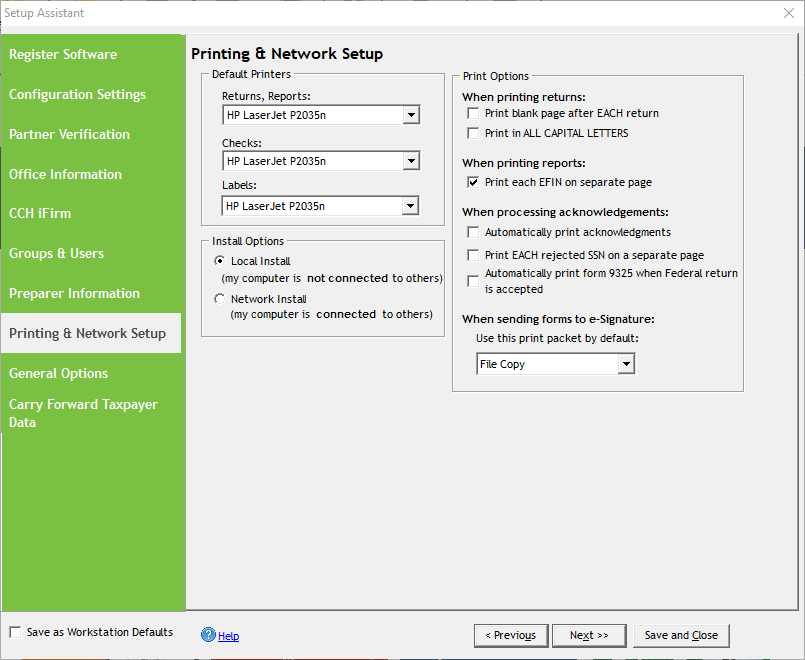 It is important to note that for the correct printer to show in this menu, it is recommended that you also go into your computer's Devices and Printers menu and make sure your main printer has a green checkmark next to it, indicating it is your Default Printer.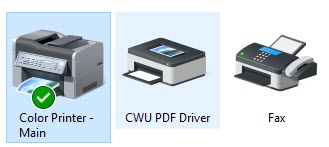 Find this menu by right-clicking your Start menu, then selecting Control Panel. In this window, find the Hardware and Sound category, and beneath it will be View Devices and Printers.
This information applies to 2014 to the current versions of the UltimateTax software.