This can occur when you close UltimateTax from the taskbar in Windows Vista or Windows 7 while the Existing Return List dialog box of UltimateTax is still open.
Closing UltimateTax from within the program, such as by clicking the X in the upper right corner of each program window, can prevent this error from occurring.
This error can also occur if a network installation is setup and a connection interruption occurs. The most common cause is the server computer not having a connection because it went into sleep mode or was shut down. You can force shutdown the program via Task manager.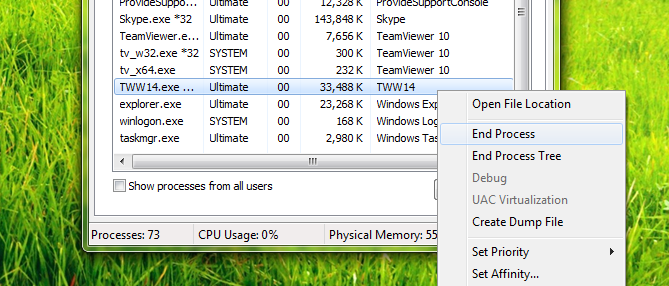 (Please note that a connection interruption can also cause return corruption and or data loss) 
This information applies to all years of the UltimateTax software.