When trying to create an e-File for a return and you receive a Hexadecimal Error, this is due to the module database being corrupted. To fix the issue, all modules will need to be removed completely and reinstall.
This can be done by doing the following:
While signed in as Admin or a SuperUser, navigate to Tools>Utilities/Setup Assistant, then in the Utility window that appears, go to Tools>Uninstall Modules.
In the list that appears, you will need to select all modules and then OK.
If prompted, select both Individual and Business.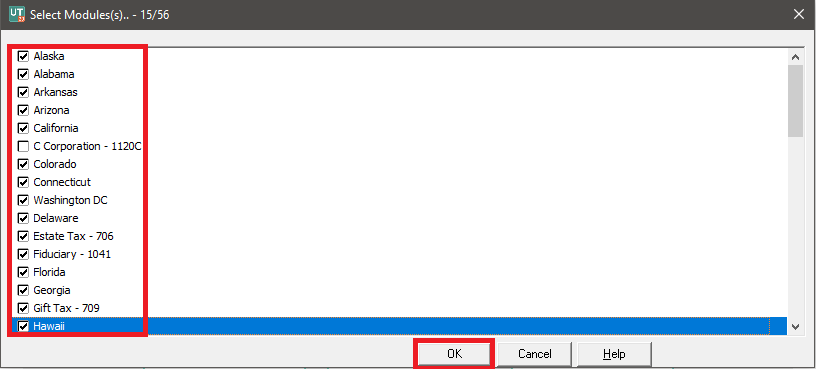 After this process, you will need to remove the corrupted module files from the program folder as it will attempt to install these again if they are left alone.
To remove the corrupted files:
Navigate to X:\UTSXX\MAILBOX. (X is the drive letter the program is installed to and XX is the year affected.)
In this MAILBOX folder, scroll to the bottom and look for files beginning with STU… Delete all of these files.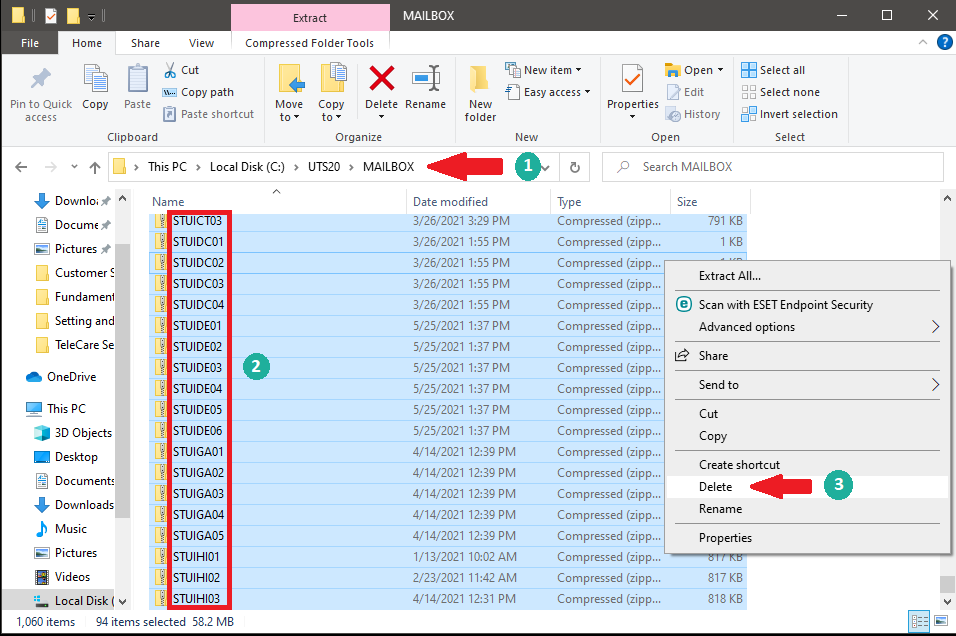 Once the files are deleted, you will need to pull in Module Updates again by going to Communications>Get Module Updates while in the program and selecting Yes when prompted to install them. After all, this is done, you should be able to create e-Files without issue. If you continue to have an issue, you can contact support at support.ultimatetax.com or by phone at 563-387-8900.