To have the program update automatically, follow these 2 steps to get it set up in minutes.
1. While signed in as Admin, navigate to Tools and down to Schedule Auto Events.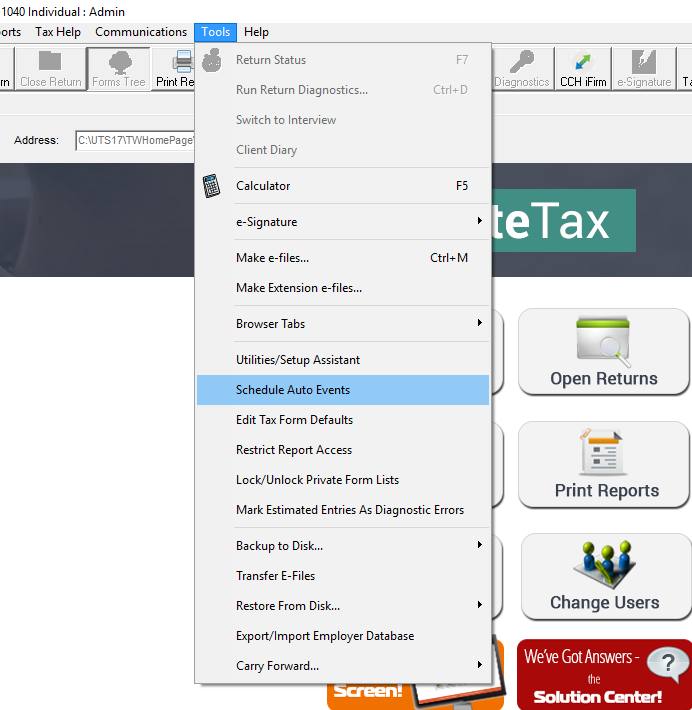 2. In the Schedule Auto Events Window, select Enable Auto Updates for Program Updates along with Module Updates. Then, set a time for each that you would like for the updates to happen. You can also set up the auto retrieval of acknowledgments the same way as well.