The Setup Assistant's ERO/Preparer information section allows you to create individual preparers and EROs with their separate PTINs and contact information.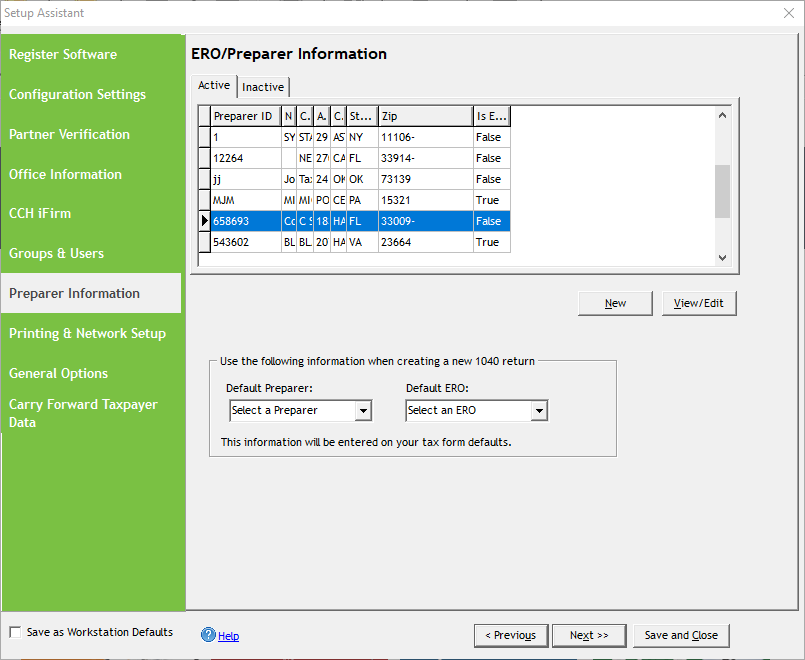 In the image below, you can see that for each Preparer; you can set up their contact info and other vital information to be shown at the bottom of your tax returns. This information can also be set to be shown at the bottom of the 8879 for the ERO as well. Once the preparer info is filled out, check the box labeled ERO. From here, you can choose which Preparer will show up by default in return by selecting their Preparer ID in the dropdown on the Setup Assistant screen listed above.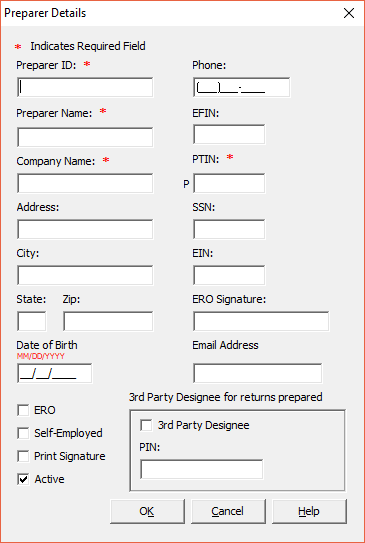 Please note that the Preparer ID field is what you will enter in the Preparer ID field on the tax return to pull up this specific Preparer's information. This is not an exact number or code; it is whatever you want it to be, like the first name of the Preparer or "001".
This information applies to 2014 to the current versions of the UltimateTax software.
Solution Article:
Setup Assistant