Here is a short instructional on how to download and install your UltimateTax software!
First, you'll need to visit your MyUltimateTax account page and log in. Once logged in, click on SOFTWARE at the top and follow it to your software page, which will include a download link as well as other relevant information.
Click the download link the download for the program should begin in the bottom-left corner of your web page.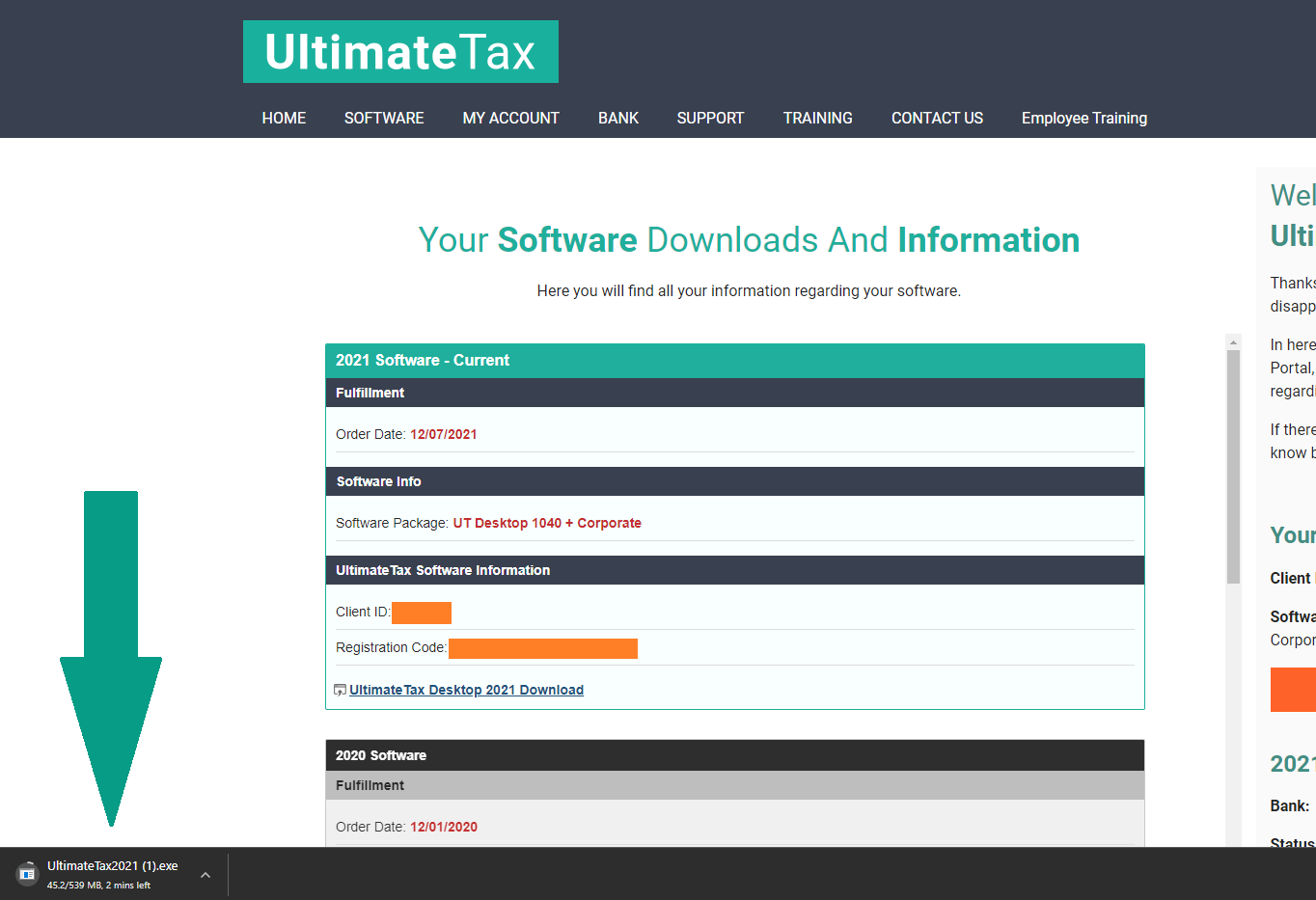 Once the download completes, you will be able to find the downloaded file at the bottom of the screen. Simply click on this link to launch the Install Wizard. This will walk you through the installation process of the software step-by-step. Once completed and the system has restarted, you will see an icon on your desktop for the software.

Solution Articles:
Where to Download Tax Software
Software Won't Install After Download
Setup Assistant