You can use your UltimateTax software to create a Backup of your tax returns, and other important information that you may want to keep saved off-site in case anything happens to your PC.
Warning! Storing UltimateTax/TaxWise 2011 and earlier backups in the same location will overwrite your data! Ensure to create separate/labeled folders for each backup destination for 2011 and prior to avoid this issue.
To perform a backup, it will be recommended that you use a flash drive or some other external USB device for storage. To actually create the backup, you will need to log into your software as an Admin user. From there, you will click Tools at the top of the program window, and then select either Archive or Regular backup.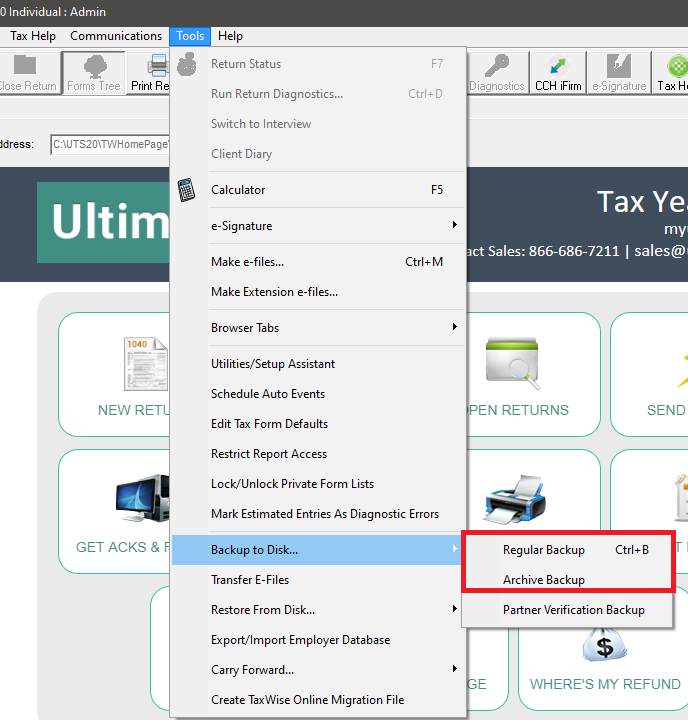 An Archive backup will create a copy of your returns, users, tax form defaults, etc. A Regular backup will only create a copy of your returns.
This applies to all years of the UltimateTax software.