Starting in 2016, the IRS requires that all user accounts in the software must have a password that follows specific guidelines and must be changed every 90 days. Follow the instructions below to find out how to reset your Admin password and any of your other user passwords afterward.
First, we must reset your Admin password. To do this, please download the Password Reset Tool found attached to the bottom of this article. Close your UltimateTax program before opening the Password Reset Tool. After opening it, you should see this screen: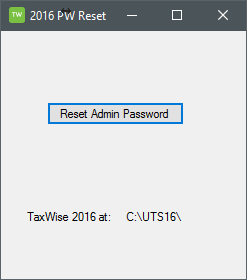 When this box appears, click on the "Reset Admin Password" button. When the process is complete, you will be prompted with a message. Click OK and open your UltimateTax software. Now you can log into your Admin User without a password, prompting you to enter a new one on the below screen.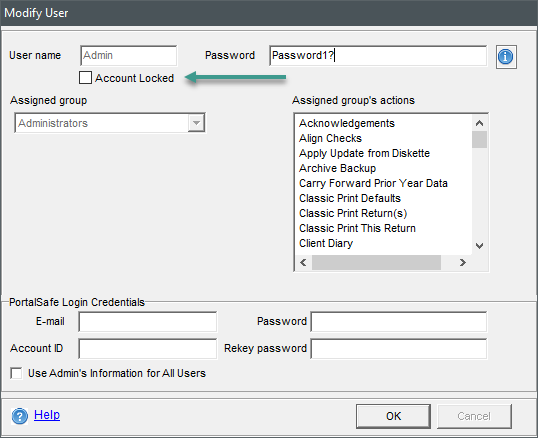 After entering a new password, please ensure that you have the checkbox marked "Account Locked" unchecked before clicking the OK button. After resetting your Admin password, you can view your other accounts and edit their passwords or unlock them.