If you receive this error when you attempt to start the software, you will need to shut down and turn back on your PC. If your computer is part of a network, you will need to shut down and turn back on the main computer of that network to resolve the error.
Please remember to close the software on any computers that have it open while performing the restart on the main computer.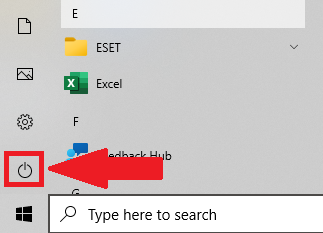 If you continue to receive the error after restarting, there may also be an issue with permissions on the Windows account. To test this:
Right-click on the icon on the desktop and select Properties.
In the Properties window, click the Compatibility
Under this, check the box labeled Run this program as an administrator.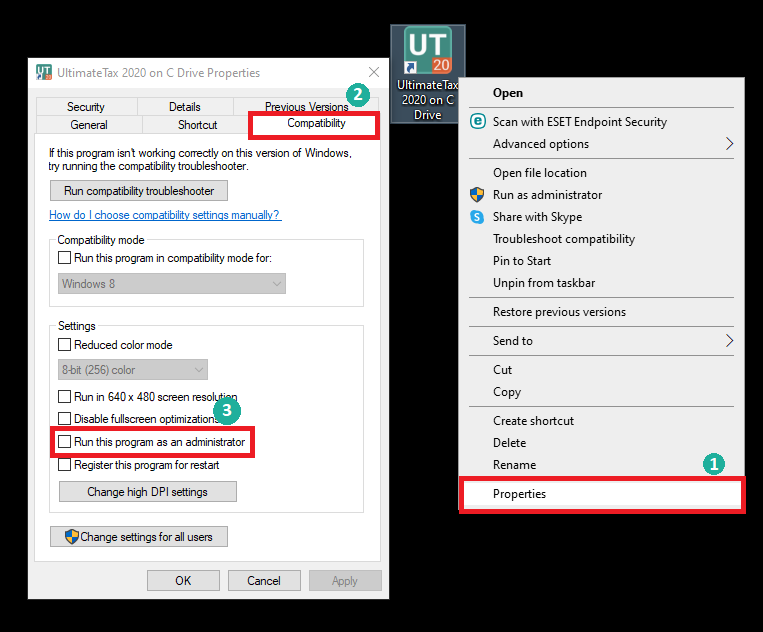 Once these steps are done, select OK and attempt to relaunch the program, and you should be greeted with the Setup Assistant if launching the program for the first time.
This can occur when the Msvcrt.dll file needs to be updated.

To update the Mscrvt.dll file, do the following:
Go to Start > Control Panel.
Select

Windows Update.
Install available updates.
Reboot after updating.​
You should now be able to open the UltimateTax software.