Starting with the tax year 2019, UltimateTax Desktop allows for masking SSNs and EFINs when printing for the security of both the taxpayer and the ERO. To enable this option, follow the steps below.
1. Sign in as the Admin account and select Utilities/Setup Assistant under the Tools menu at the program's top.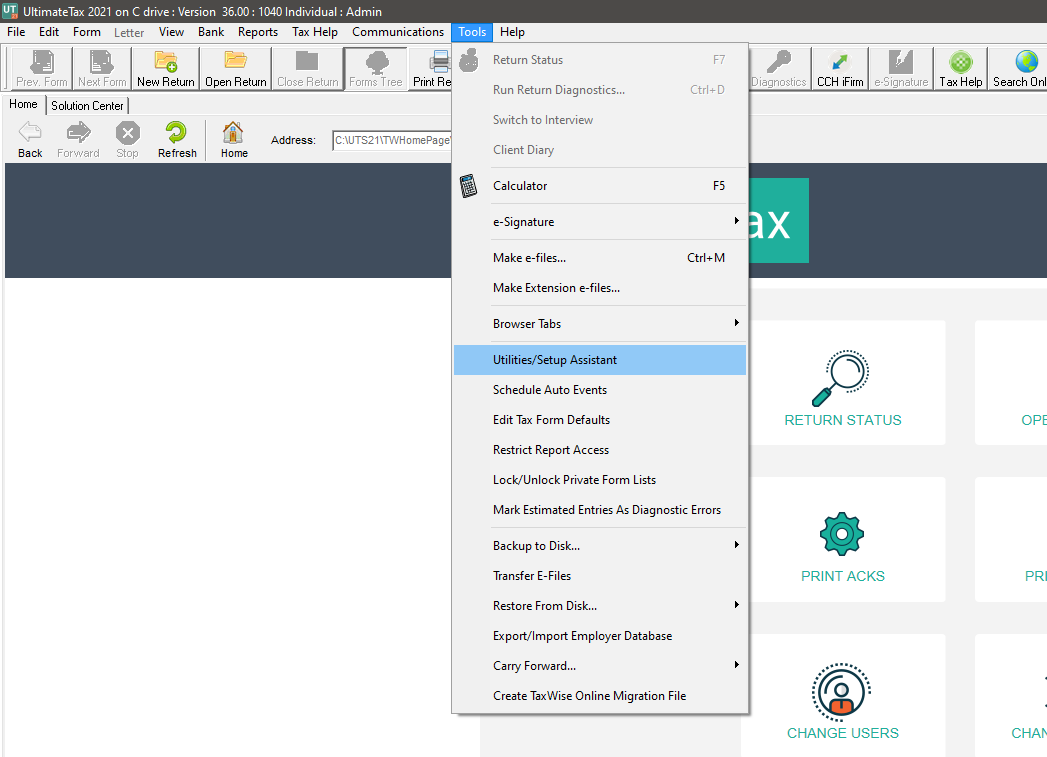 2. From the Utility window that appears, select the Setup drop-down menu, then View/Edit Print Packets.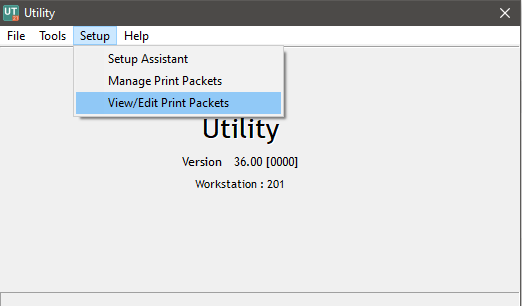 3. From here, you will be able to choose the print packet that you wish to set Mask Data for, which is a checkbox on the right side of the window.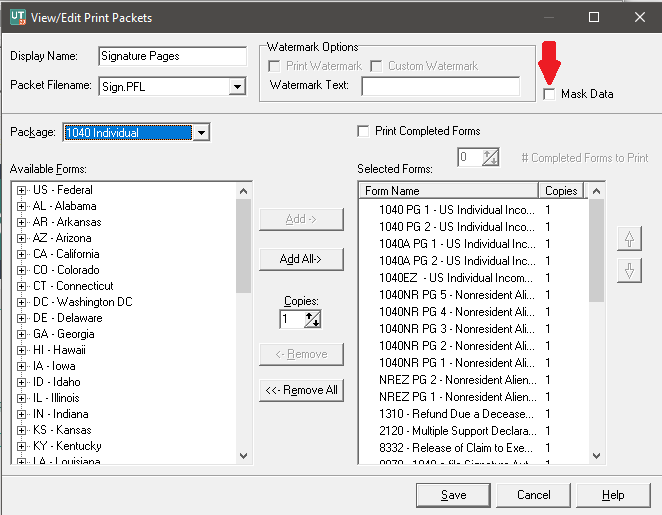 Note: If you wish to have the data masked, regardless of the printing option selected, ensure the checkbox is selected for all print packets within the View/Edit Print Packets window.