To start a return without a TIN
Make sure you are in the Individual Package.
Press CTRL+I or select Apply for an ITIN from the File menu.
UltimateTax then opens a new return, completing the SSN and entering it as needed in the SSN fields.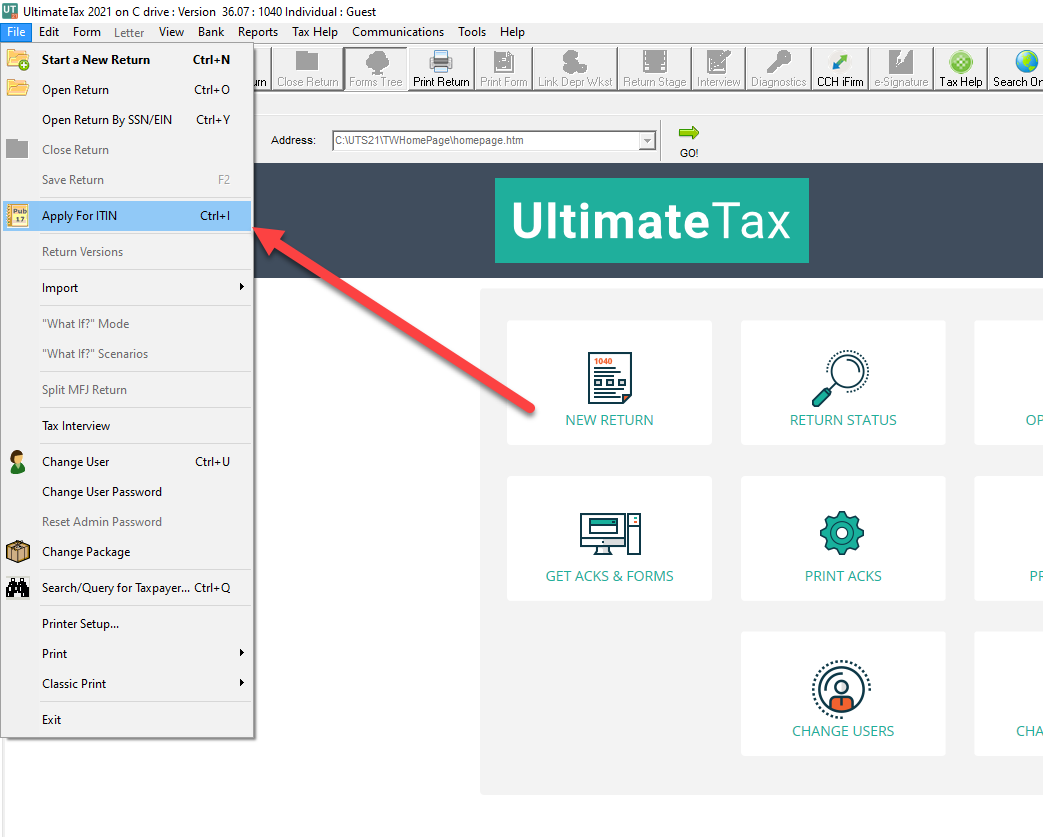 This information applies to all years of the UltimateTax software.