What is the form used for? :
Schedule H (Form 1040 or 1040-SR) to report household employment taxes if you paid cash wages to a household employee and the wages were subject to social security, Medicare, or FUTA taxes or withheld federal income tax.
Is the form Supported in our program? Yes
How to access the form: To access the form, you will need to open a 1040 return on the online/desktop and then go to Add Form/Display, and Sch H.
Limits to the form: This form can be copied.
IRS Publication: https://www.irs.gov/pub/irs-pdf/i1040sh.pdf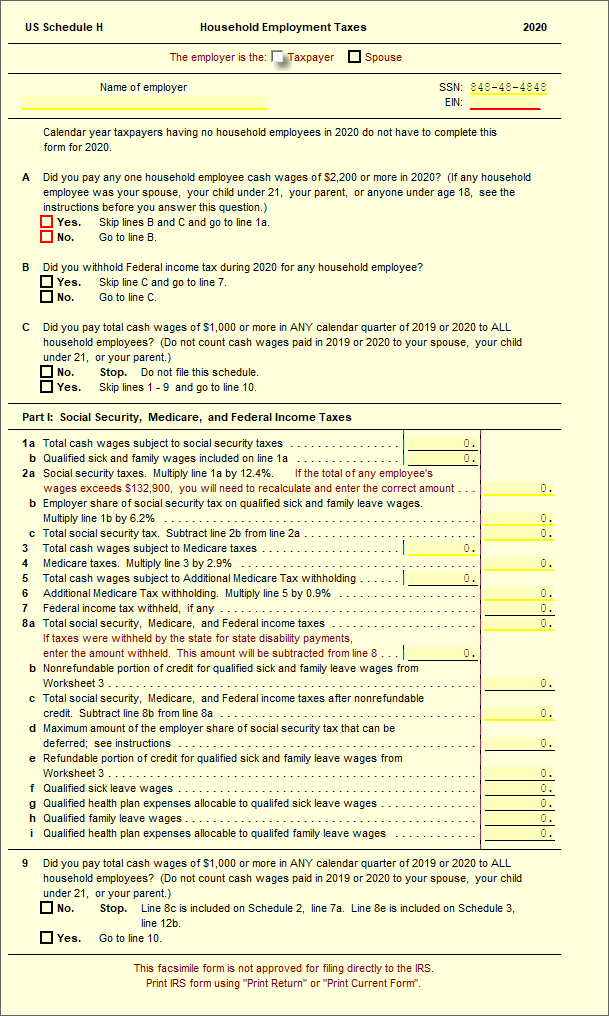 Solution Articles:
Sch D (1040) - Capital Gains and Losses
Sch C (1040) - Profit or Loss from Business (Sole Prop.)
Sch A (1040): Valid entries for line 28 (MeF returns)