What is the form used for? :
Schedule J to elect to figure your income tax by averaging, over the previous 3 years (base years), all or part of your taxable income from your trade or business of farming or fishing.
Is the form Supported in our program? Yes
How to access the form: To access the form, you will need to open a 1040 return on the online/desktop and then go to Add Form/Display, and type Sch J.
Limits to the form: This form cannot be copied.
IRS Publication: https://www.irs.gov/pub/irs-pdf/i1040sj.pdf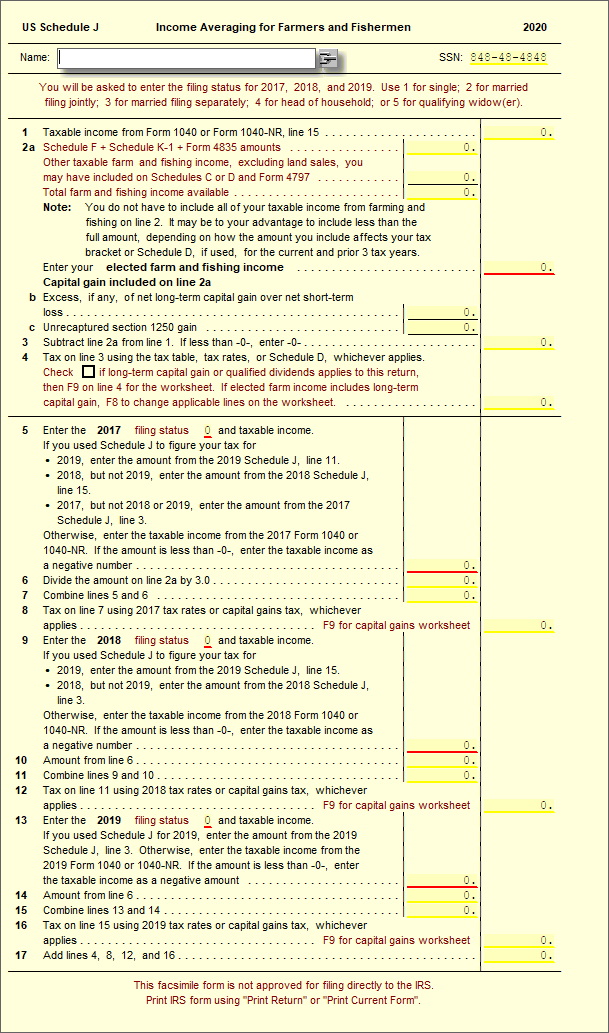 Solution Articles:
Sch H (1040) - Household Employment Taxes
Sch D (1040) - Capital Gains and Losses
Sch C (1040) - Profit or Loss from Business (Sole Prop.)