What is the form used for? :
A personal service corporation (PSC) that elects to have a tax year other than a calendar year uses this schedule to:
determine if the PSC meets the minimum distribution requirement for the tax year, or
figure the limits on deductions if the requirement is not met.
Is the form Supported in our program? Yes
How to access the form: To access the form, you will need to open an 1120 return on the desktop and then go to Add Form/Display, and type Sch H.
Limits to the form: This form can only be accessed from the desktop software. This form cannot be copied.
IRS Publication: https://www.irs.gov/forms-pubs/about-schedule-h-form-1120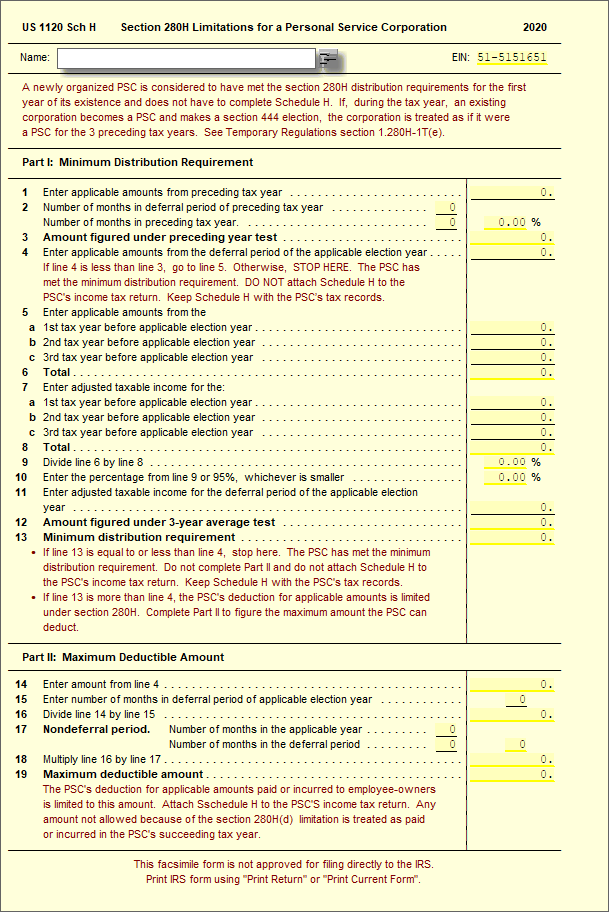 Solution Articles:
Sch D (1120) - Capital Gains and Losses
Sch B-1 (1120S) - Info on Certain Shareholders of an S Corporation