What is the form used for? :
Schedule J to report an accumulation distribution for a domestic complex trust that was: Previously treated at any time as a foreign trust (unless an exception is provided in future regulations). Or created before March 1, 1984, unless that trust would not be aggregated with other trusts under the rules of section 643(f) if that section applied to the trust.
Is the form Supported in our program? Yes
How to access the form: To access the form, you will need to open a 1040/Business return on the desktop and then go to Add Form/Display, and type 3800.
Limits to the form: The business variant of this form can only be accessed from the desktop software. This form cannot be copied.
IRS Publication: https://www.irs.gov/forms-pubs/about-schedule-j-form-1041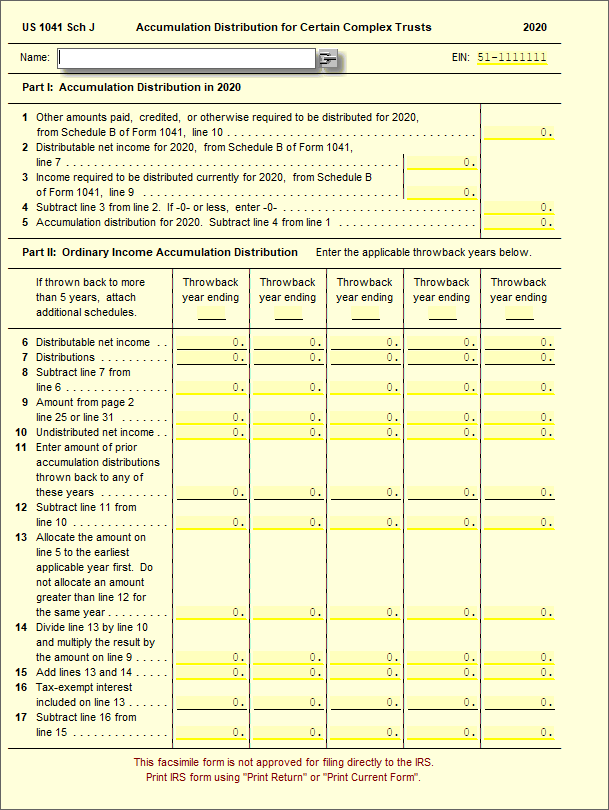 Solution Articles: