What is the form used for? :
Use Schedule E: Jointly Owned Property when filing federal estate tax returns (Form 706), if the decedent held property of any kind jointly at his or her death.

The amount of the property includible in the taxable estate depends on the decedent's interest in the property.
Is the form Supported in our program? Yes
How to access the form: To access the form, you will need to open a 706 return on the desktop and then go to Add Form/Display, and type Sch E.
Limits to the form: This form can only be accessed from the desktop software. This form cannot be copied.
IRS Publication: https://www.irs.gov/pub/irs-pdf/i706.pdf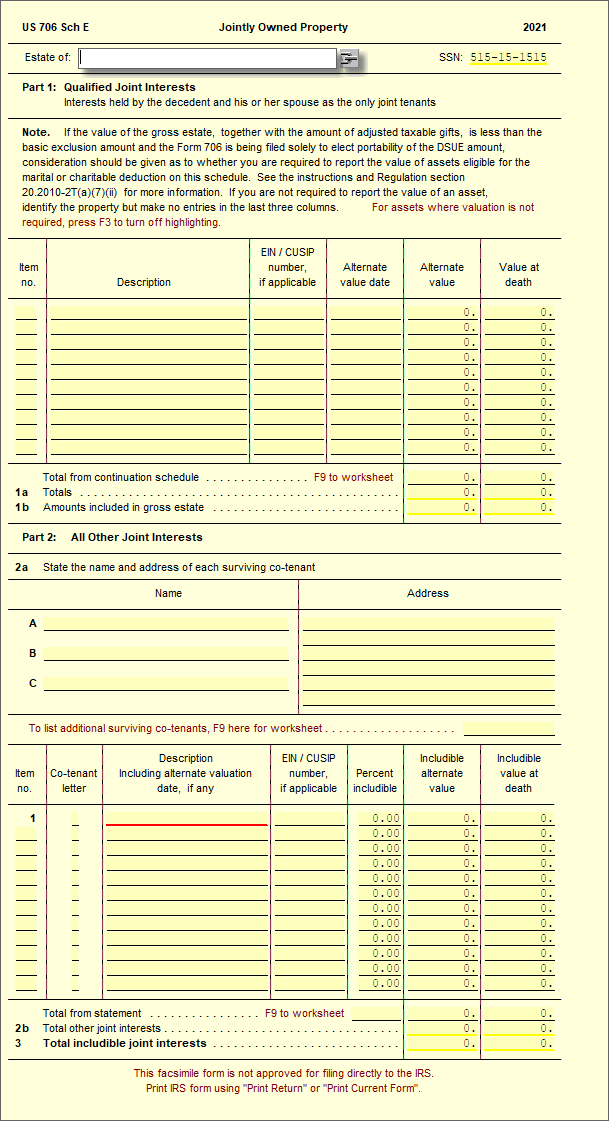 Solution Articles:
Sch D (706) - Insurance on the Decedent's Life
Sch C (706) - Mortgages, Notes and Cash