What is the form used for? :
Paid preparers of federal income tax returns or claims involving the earned income credit (EIC), child tax credit (CTC)/additional child tax credit (ACTC), credit for other dependents (ODC), American opportunity tax credit (AOTC), and/or head of household (HOH) filing status must meet due diligence requirements in determining the taxpayer's eligibility for, and the amount of, the credit and filing status.
Is the form Supported in our program? Yes
How to access the form: To access the form, you will need to open a 1040 return on the online/desktop and then go to Add Form/Display then in the look for box type 8867.
Limits to the form: This form cannot be copied.
IRS Publication: https://www.irs.gov/forms-pubs/about-form-8867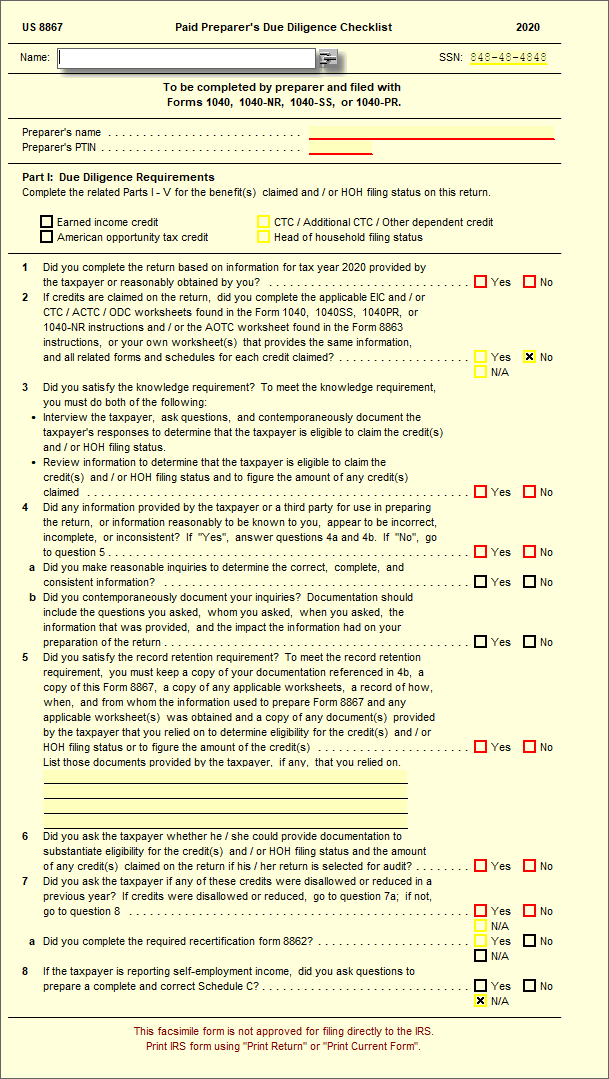 Solution Articles:
Form 8867 not checked off and printed blank