What is the form used for? :
Authorize any individual, corporation, firm, organization, or partnership you designate to inspect and/or receive your confidential information verbally or in writing for the type of tax and the years or periods listed on the form.

Delete or revoke prior tax information authorizations.
Is the form Supported in our program? Yes
How to access the form: To access the form you will need to open a Misc return on the desktop and then go to Add Form/Display then in the look for box type 8821.
Limits to the form: This form can only be accessed from the desktop software. This form cannot be copied.
IRS Publication: https://www.irs.gov/forms-pubs/about-form-8821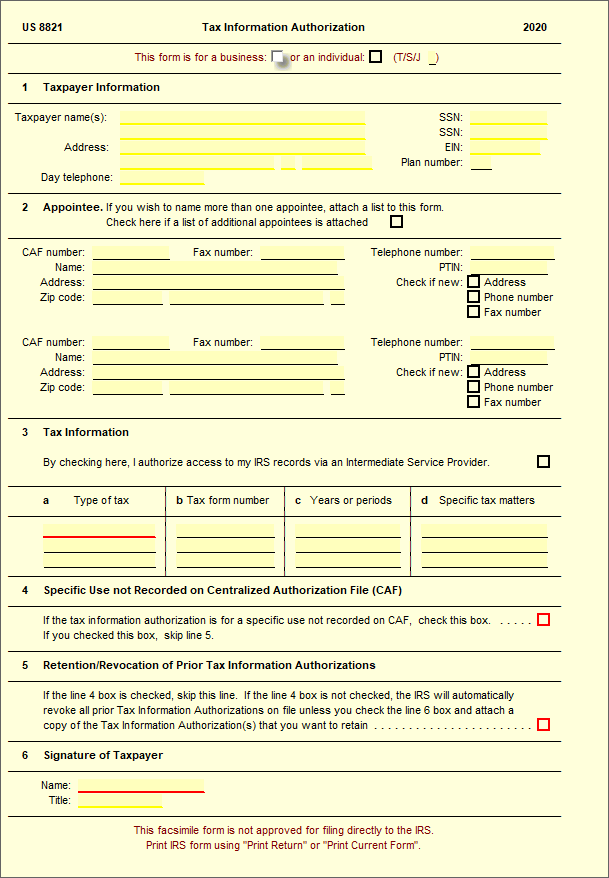 Solution Articles:
Entering information on Form 8821 in Miscellaneous package