What is the form used for?
For each credit, attach a statement showing the tax year the credit originated, the amount of the credit reported on the original return, and the amount of credit allowed for that year. Also state whether the total carryforward amount was changed from the originally reported amount and identify the type of credit(s) involved.
Is the form Supported in our program? Yes
How to access the form: To access the form you will need to open a 1040/Business return on the desktop and then go to Add Form/Display then in the look for box type 3800.
Limits to the form: The business variant of this form can only be accessed from the desktop software. This form cannot be copied.
IRS Publication: https://www.irs.gov/forms-pubs/about-form-3800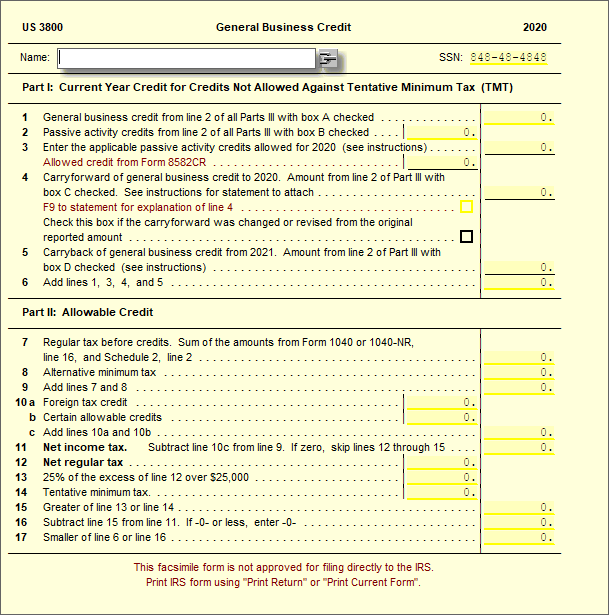 1120 - 3800