What is the form used for?
To see

if you owe a penalty for underpaying your estimated tax

and, if you do, to figure out the amount of the penalty.
Is the form Supported in our program? Yes
How to access the form: To access the form, you will need to open a 1040/1041 return on the online/desktop and then go to Add Form/Display and type 2210.
Limits to the form: This form is both 1040/1041, and 1041 variants and can only be accessed from the desktop software. This form cannot be copied.
Solution Articles:
Form 2210 not calculating a penalty
2210-F Underpayment of Estimated Tax by Farmers
Form 1040: Figuring the Penalty
IRS Publication: https://www.irs.gov/forms-pubs/about-form-2210
1040 - 2210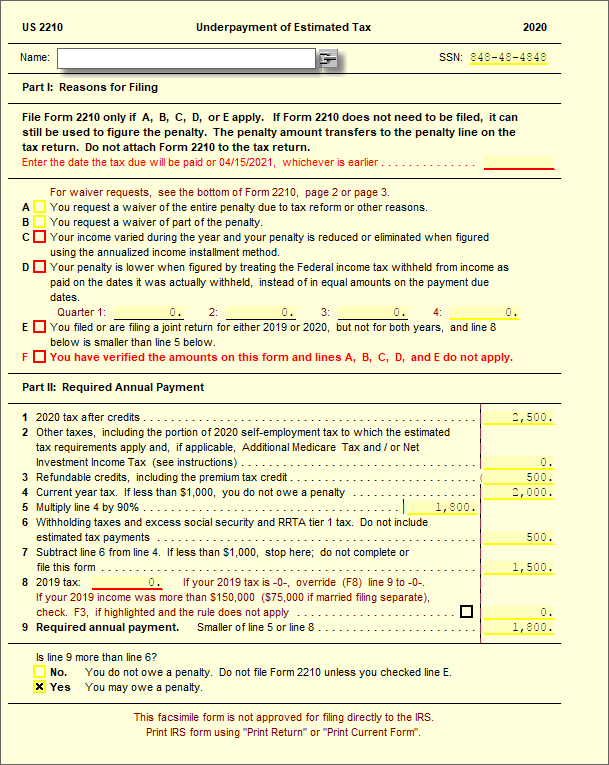 1041 - 2210