What is the form used for?
Correct Forms 1040, 1040-A, 1040-EZ, 1040-NR, or 1040-NR EZ.
Make certain elections after the prescribed deadline.
Change amounts previously adjusted by the IRS.
Make a claim for a carryback due to a loss or unused credit.
Is the form Supported in our program? Yes
How to access the form: After opening a 1040 type return in the program, use the add form feature to search for 1040X and add it to the return.
Limits to the form: You may only have one copy of this form entered
Solution Articles:
Filing 1040X - Amended Individual Income Tax Return
IRS Publication: https://www.irs.gov/forms-pubs/about-form-1040x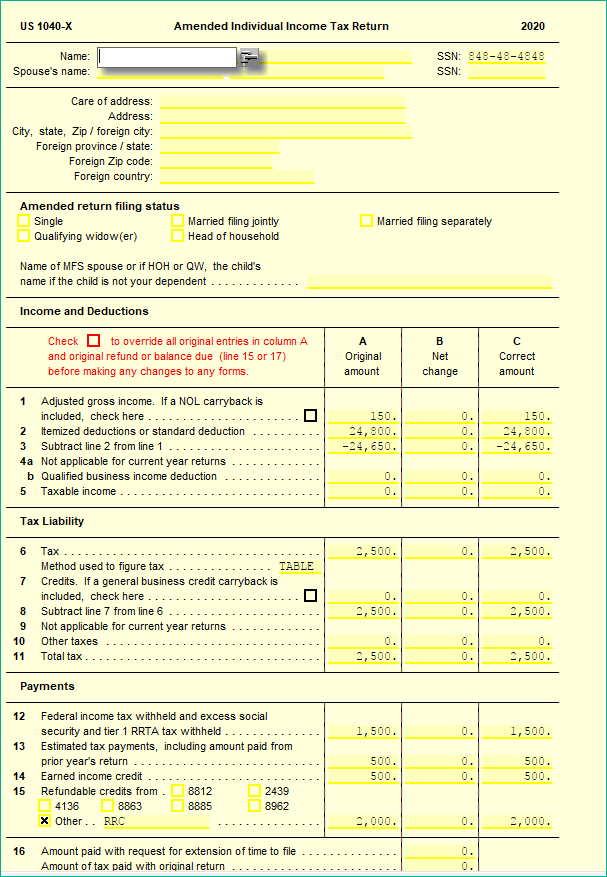 Related Article - Form 1040X - Amended Individual Income Tax Return