What is the form used for? :
The S corporation files a copy of this schedule with the IRS to report your share of the corporation's income, deductions, credits, etc.
Is the form Supported in our program? The Schedule K-1 form is supported in the 1120S package which is exclusive to the Desktop version of UltimateTax.
How to access the form: While in a return, use the Add Form function to add a new "Sch K1" form to the return.
Limits to the form: This form is only available to the 1120S package. You may copy this form as needed.
IRS Link: https://www.irs.gov/forms-pubs/about-schedule-k-1-form-1120-s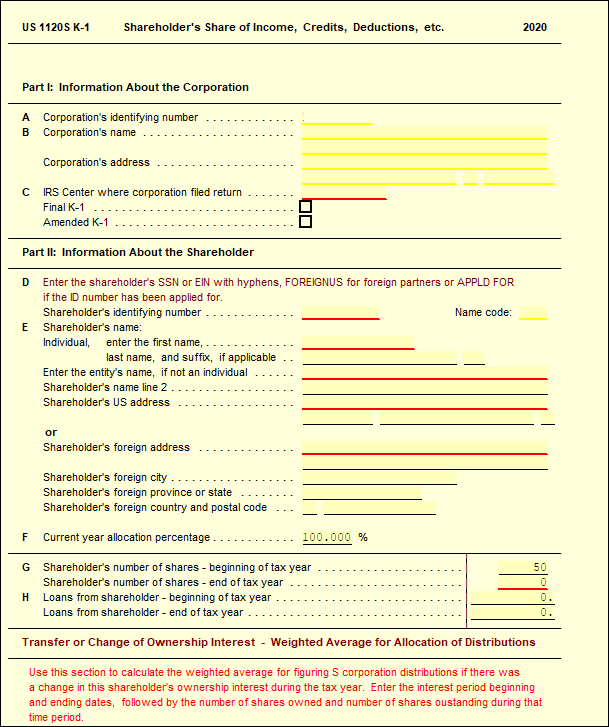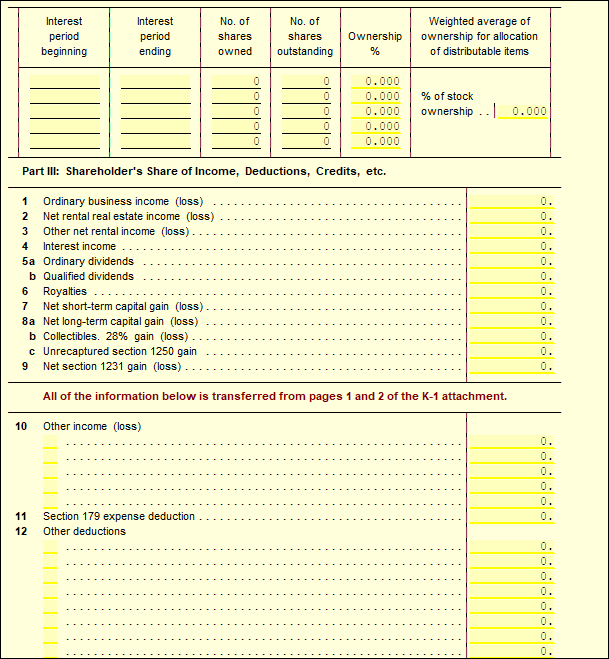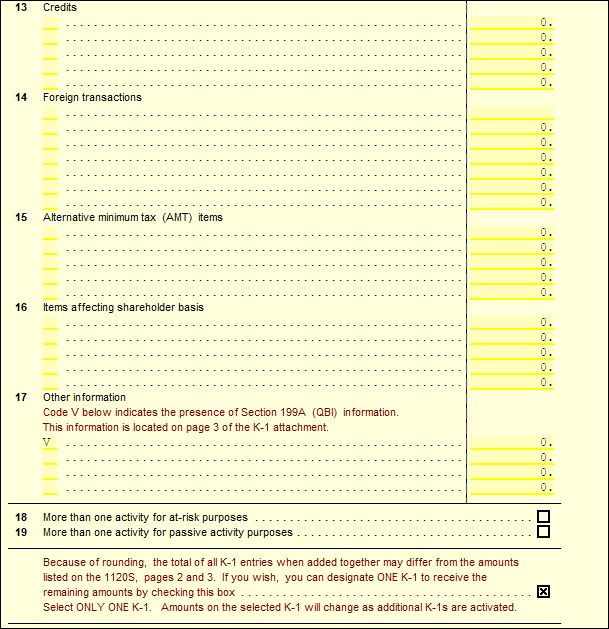 Solution Articles: