Your Client ID is a number that is assigned to you when you become a customer, typically 7 digits long. This information can be found inside your Customer Portal, located at MyUltimateTax.com.
Click on the tab Your Software Downloads and Information.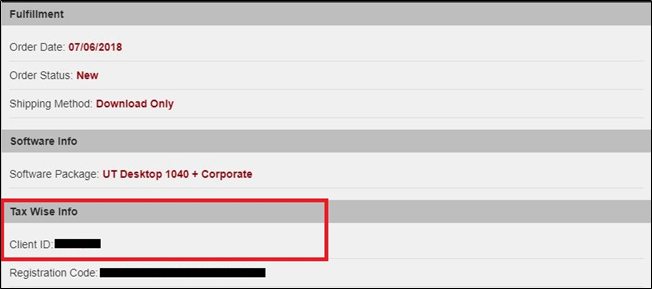 Connect to My UltimateTax now to find out what else is offered.