This E-File Validation error can appear when a return looks perfectly normal. What is causing this is somewhere in the return, there are two description fields with the exact name in the Description Name field.
You can fix this by locating the two fields in the return and doing either of the following:
Combine the two descriptions into one field and combine the figure amounts.
Change the names of the descriptions slightly to make them different in some way.

From "Description Example, Description Example" to "Description Example 1, Description Example 2".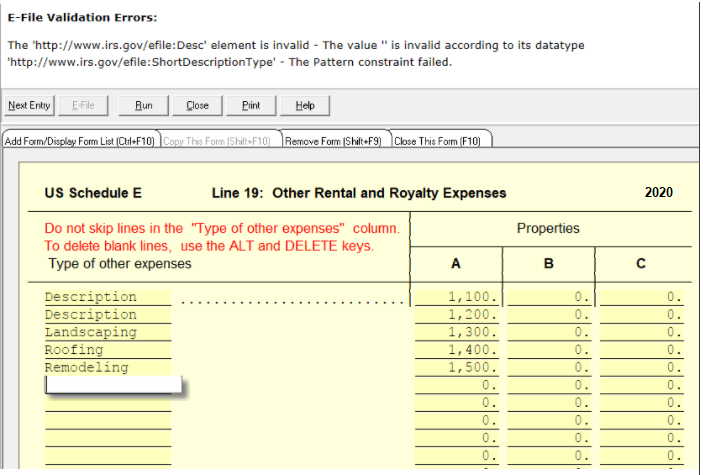 Solution Articles:
Resolving E-File Validation Errors