To resolve this issue, complete the following:
In UltimateTax, click the Tools menu.
Select Utilities/Setup Assistant.
Click Tools.
Select Reindex Database.
Click Select All.
Click Start.
Close the Database Utility window and restore your returns.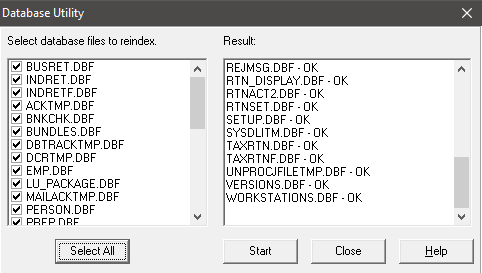 If the error persists, complete the following:

Run UltimateTax Conrtol Repair:
Open the Control Panel.
Click Programs and Features.
Locate the UltimateTax install.
Right-click the install file and select Repair.