Here is a short instructional on how to download, extract, and install your UltimateTax software!
First, you'll need to visit your MyUltimateTax account page and log in. Once logged in, click on SOFTWARE at the top and follow it to your software page which will include a download link as well as other relevant information.
Click the download link and a download for the program should begin in the bottom-left corner of your web page.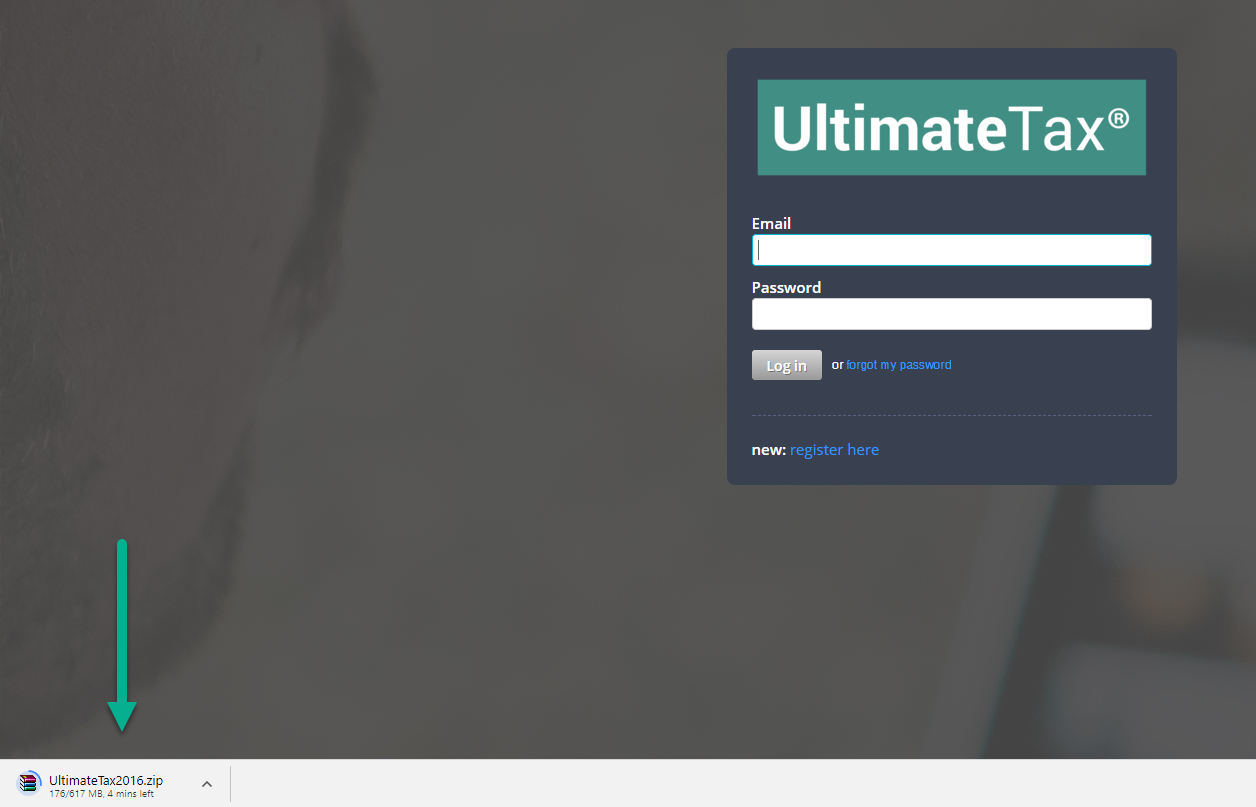 Once the download completes, you will be able to find the zipped UltimateTax20XX.zip file saved somewhere to your computer, this is often in the Downloads folder by default. Once you find it, highlight it and click the Extract button at the top of the window and follow the on-screen instructions.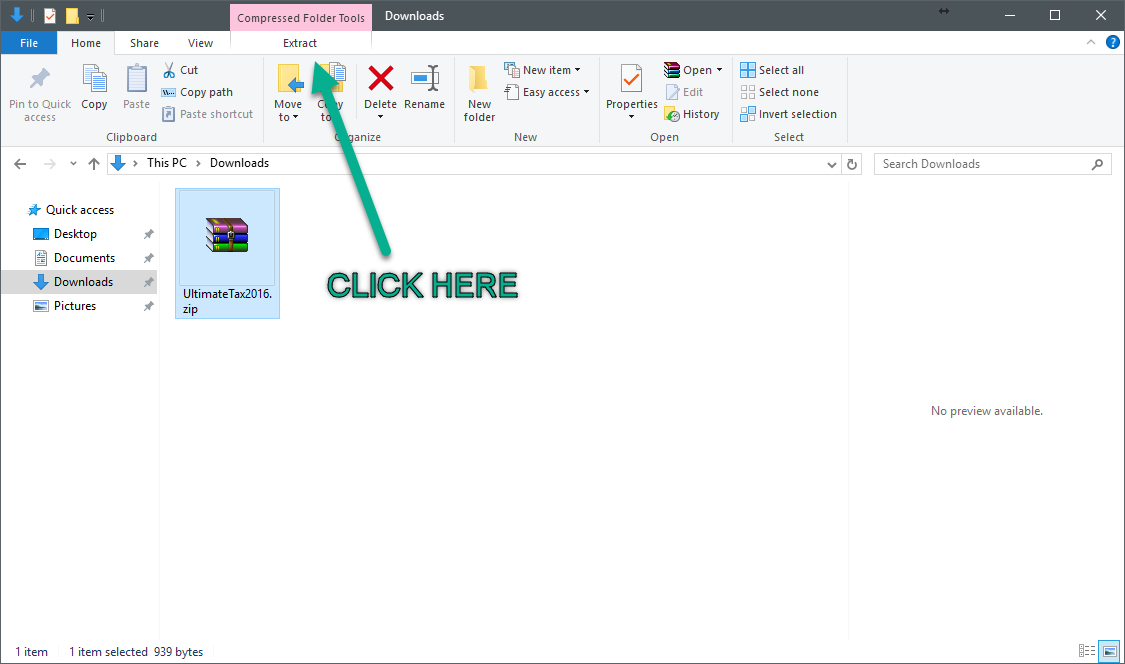 After the extraction process is complete, you should be able to open the UltimateTax20XX folder without the .zip at the end. It should also have a regular folder icon. Open up the folder and then find the Startup.exe and double-click it to begin the setup process.